Angus Kebbell tackles sheep farming's biggest challenge - what to do with the wool. Merino is finding success, but the other 95% of strong wools needs its own path, one that will need to re-built from the ground up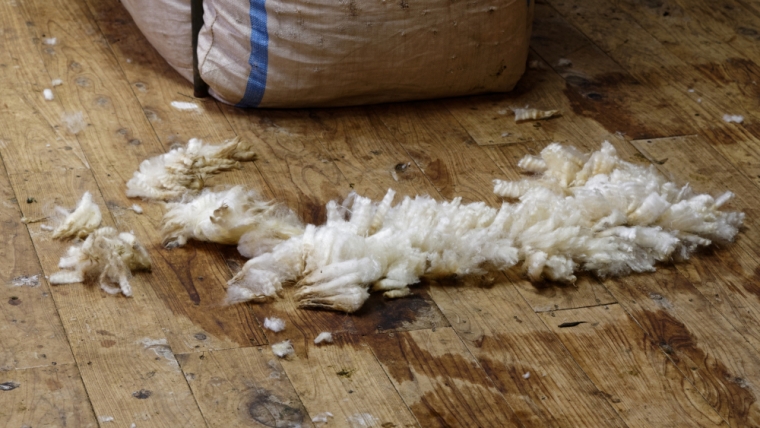 The wool market is in the doldrums and wool is out of favour with consumers.
It is supplied into a weak, fragmented and dysfunctional market with little but tradition supporting what is left. There are deep supply chain problems. Consumers aren't buying coarse or strong wool products anymore.
But it is not as though it is a product without passionate suppliers. And at the other end, with a good story well told, there are consumers who seek it out.
The inability to link the two has the product in deep trouble. Farmers are shearing solely for animal health. For many it now costs more to shear than than they get for the product.
This week, we explore how farmers can exit the wool trap. I talk to one farmer who has found a quick way to link her product to consumers. And I talk to another trying to solve the big strong wool problem.
The key lessons come from fine wools, especially merino, where there are a number of substantial commercial success stories.
These enterprises have build their own farm-to-consumer supply chain. Much of that success is based on internet selling.
North Canterbury's Sarah Reed, who farms 3500ha stocked with 5500 merino sheep and 400 Angus cattle, has taken a piggyback strategy she hopes to build on. They supply wool to Norwegian company Devold who have an existing end-to-end supply-production-marketing business in Europe supplying high-end clothing.
Reed has convinced them to supply back to her completed clothing with her Grumpy Merino brand, for marketing on this side of the world. Apparently, the farm wool can be shipped to Lithuania (Devold's factory), and the products shipped back here, and they can still compete in upscale markets. Her's is not a price strategy, rather a quality and function strategy. It is a new business and will compete directly with others in this upscale apparel segment. But it is proving, that with the right story and products that perform in a superior way, there is room for more, as the attribute they sell builds a widening market.
The challenge for strong wools is to find its unique story and markets that can be built in scale.
95% of New Zealand's wool crop is strong wool, now a by-product of an increasingly successful sheep-meat business. This successful business needs a solution for strong wools alone, and it almost certainly isn't clothing - or the traditional carpet.
Hawkes Bay farmer Tom O'Sullivan is on a mission to find that solution. At present he and other farmers are waiting on a major MPI strategy study to see if they can get behind that. If not, he proposes a new ten year plan to resurrect the product from crisis.
Wool has a wide range of benefits (natural / renewable / sustainable / biodegradable / part of the carbon system / temperature regulating / insulating / and others) but despite social demand for these features, consumers aren't buying. New products will be needed, new product and provenance stories will be need to be told, new customers introduced.
Wool can't compete as a commodity says O'Sullivan. It has to find a new way forward.
Listen to the podcast to catch the full episode.
---
Angus Kebbell is the Producer at Tailwind Media. You can contact him here.