Angus Kebbell investigates how the wilding pine weed is being tackled, the challenges, and the paths to successful control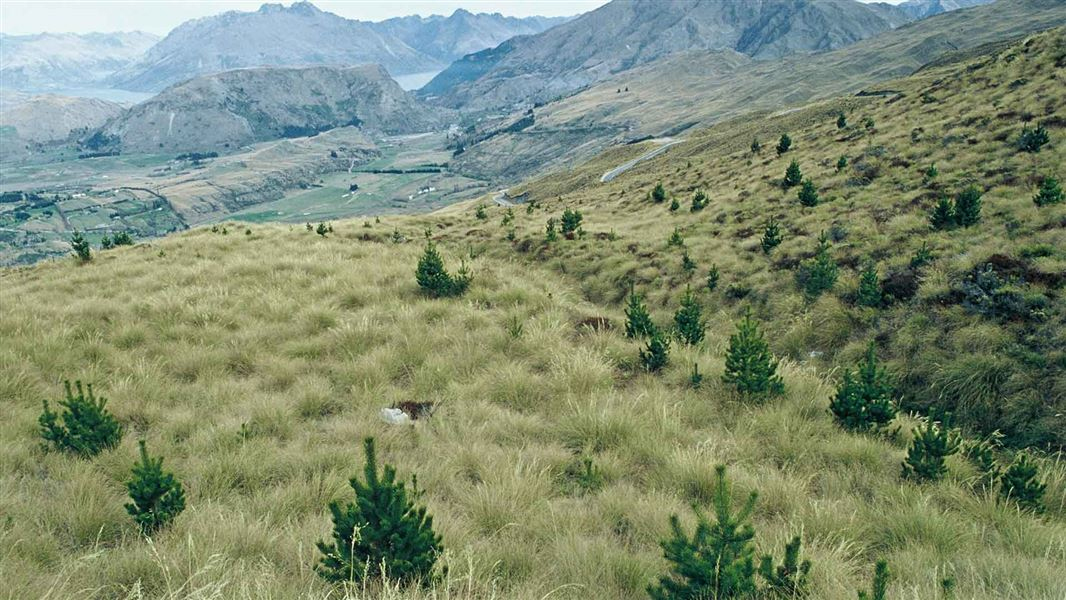 Wilding pines are consuming more country each year and farmers are struggling to keep them under control, so how do we address the issue and who is responsible?
The Hanmer radiata forest in North Canterbury, which was planted in 1901 by the Government, has largely contributed to the wilding pine problem through the North Canterbury high country. That was generated in an earlier time when someone else thought planting a billion trees was a good idea.
The northwest wind spreads the pines far and wide, so what responsibility does the Government have to support farmers more in the control of wilding pines? One could argue they have a considerable obligation, you could also argue that commercial foresters also have a responsibility to do more to control what is essentially their waste.
Some think farmers could do more through their grazing systems and if their stocking rates are high enough livestock will control wilding pines. This is an interesting idea but the reality might be different, or should wilding pines be treated in the same way we treat Nassella Tussock where the responsibility sits heavily on the farmer?
This week on Factum-Agri I talk with former Lincoln University senior lecturer for Plant Science, Dick Lucas and farmer Hamish Galletly to get their thoughts on the issue of wilding pines.
Farmers have been fighting a losing battle for years trying to control the problem. Manual culling has been a losing fight - the pines are winning.
But new approaches and new funding, including the use of blanket spraying and controlled burning have proven successful.
But after that the key is grazing intensity, and a rate of at least four stock units per hectare is required to keep the gains. However that is tough to achieve or maintain on low fertility soils. It is these areas that are especially vulverable and expensive to manage, made more challenging because to do so is largely uneconomic in a farming situation. But taxpayers are quite prepared to do that in the Department of Conservation estate given there is no economic constraint.
In the end, soil fertility is the prerequisite for sustainable farm control of wilding pines.
To get the full story download the podcast.
---
Angus Kebbell is the Producer at Tailwind Media. You can contact him here.