Angus Kebbell looks at the changes coming to Canterbury land use and farming practices from climate change, with expert comments from a NIWA scientist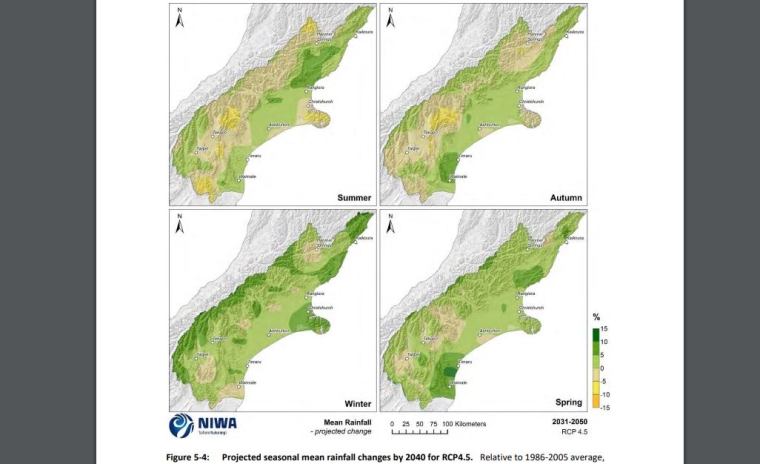 Over the next few weeks I am taking a tour around New Zealand's main farming regions looking at climate change on farm, I will be talking with farmers to get their first-hand experiences on how climate change affects their farming businesses and systems.
NIWA will also be joining me on this journey to provide the science and evidence of the current climatic situation for our farming communities and what the future has in stall.
First up we are looking at Canterbury, I am talking with North Canterbury farmer Andy Fox to get his views on the changes he is experiencing on farm, and I am also talking with climate scientist Petra Pearce who is the Manager of NIWA's Climate, Atmosphere and Hazards platform.
Factum-Agri has in recent weeks discussed the environmental challenges farmers face and their responsibilities. There has also been discussion around the great work farmers are doing to improve their environment in which they live and work.
Farming is vital to New Zealand's economy but that does not mean the environment should be neglected. There needs to be balance, and practices have dramatically improved in recent times.
I think technology will play a big part in New Zealand's farming evolution and it's desire and need to improve it's footprint.
This journey around New Zealand's farming regions is to acknowledge there is change and to see how farmers are making adjustments to their farming systems.
One of the interesting things Andy mentioned was around his childhood and how ice skating was a regular occurrence in late April and frosts were prevalent.
I think farmers in Canterbury will have the opportunity to consider other land uses in part, perhaps areas near water ways will be used for horticulture crops for example? This will increase biodiversity and further improve water quality while ensuring traditional farming systems are maintained, all the while providing the farmer another income stream.
Whether we like it or not, the world needs protein and the world desires our pasture-based farming systems. It's importance to New Zealand is obvious and this fact should not be lost on New Zealand's urban communities.
To get the full story listen to or download the podcast above.
NIWA's latest Climate change projections for the Canterbury Region are here.
---
Angus Kebbell is the Producer at Tailwind Media. You can contact him here.