The progress many livestock farmers have made over many decades has built impressive resilience. As an industry, that has allowed New Zealand to survive COVID well. The urban political classes might be noticing - or is it just electioneering?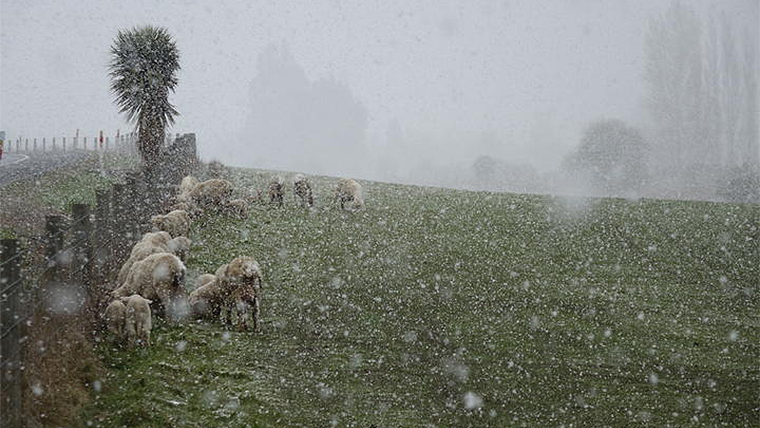 This week I take a look at sheep performance and discuss cold tolerance in ewes and lambs with Jon Hickford from Lincoln University. He is a Professor in Animal Breeding and Genetics at the Faculty of Agriculture and Life Sciences.
I am also talking with farmer Dan Maxwell. Dan's farm is near Cheviot in North Canterbury it is a 550ha hill country property. He also leases 60ha near Motonau. In total his farming business is approximately 5000 stock units.
This is a farm example that has delivered huge efficiency gains over many decades by practical application of both good genetic science and superior farm management practices. It is a farm that shows how adaption and fast reaction to uncertain weather events can be worked through in a professional way.
The interview with him is an exemplar of how far, how efficient, and how economically beneficial livestock farmers have contributed to the New Zealand economy
In support, Jon Hickford has been at the forefront of developing that science. With the recent cold blast, he describes how their research has taken the cold tolerance challenge and delivered livestock that can meet the market goals in an open pasture-based system.
He has a number of detailed insights in this interview that are well worth listening out for.
He also reports that the urban community has lost touch with farming and it has taken COVID-19 to get them to reassess that drift away.
This same urban community has forced standards on rural New Zealand that they don't adhere to themselves, he observes.
But the growing misunderstanding of the importance of livestock farming to New Zealand has been suddenly reversed, and the election has forced urban politicians into a reawakening of the problem. It is farming that is getting us through the economic challenges of COVID.
The understanding by the Wellington political classes has been very detached, but Election 2020 is bringing it back on to the political radar of most parties.
---
Angus Kebbell is the Producer at Tailwind Media. You can contact him here.