Angus Kebbell makes the case for more agri-tourism that features our sustainable agriculture with high-value visitors that allows for a growing trade with a lighter footprint. Farmers will need to develop the core attractions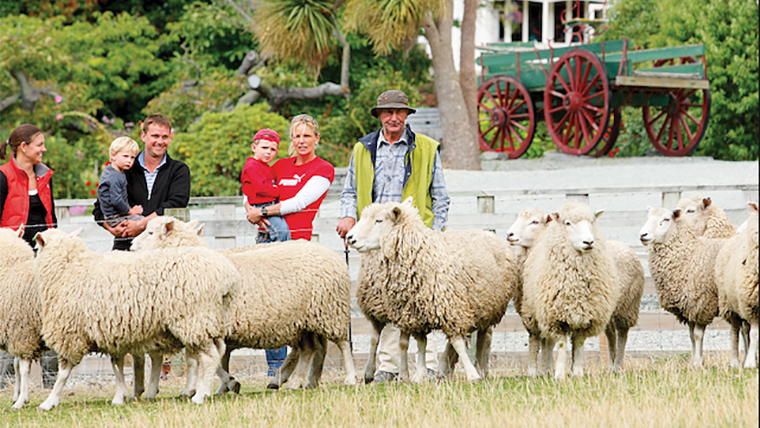 By Angus Kebbell
A lot of our tourism businesses are struggling particularly those that are tailored to international visitors and example might be a bus tour operator or a souvenir shop.
I was recently visiting a town that historically was driven by international visitors, and while I was there I walked into a souvenir shop out of interest one day at about 4:30pm. The lady behind the counter told me that she had sold one pair of $40 gloves for the day and that was it, the rest of the week had been much the same for her business. How much longer can she go on for?
New Zealanders made more than 3 million trips abroad last year (2019) and spent $9 billion in doing so. This number is not insignificant and I would like to think those that have taken international holidays on an annual basis previously are spending that same money here in NZ, although my sense is that kiwis consumption habits will differ from many of our traditional international visitors.
The pandemic has brought significant change and I feel we have a great opportunity to re think our approach to tourism, and if we are looking at sustainability in the Agri sector then we should also be looking at tourism in the same way.
Don't get me wrong, profitability (financial sustainability) is critical, but ecological sustainability is also very important. I personally believe we need to increase the value of our tourist trade and reduce the volumes of people.
I question the value of a visitor coming to NZ, buying a $2000 van, driving around eating baked beans and defecating on our beaches and in our bush, then flying out is what we need, and is that sustainable? – I don't think it is. I think all visitors should be charged a bed tax and I would make it significant to deter the defecating backpacker, of course a concession of some sort should be made for short term inbound business trips and our friends in Australia popping over for a long weekend. That would need some fleshing out.
Craig Wilson the Managing Director and primary consultant of Quality Tourism Development, says now is a great time for farmers to be developing tourism services, or exploring various options. He says there are opportunities for farmers to work collectively in their respective areas and collaborating with regional tourism bodies developing innovative ideas and product offerings.
We have a beautiful country and by international standards we are clean, we are green and we are an innovative and aspirational nation. Our farmers have the opportunity to not only remain the backbone of New Zealand but also be a vital part in our tourism industry.
Farmers leveraging off their primary activity can only be good for their businesses, and the environment in which they live and work, but also adds value having visitors understanding the provenance of our food products which feeds into our overall story. It can only be beneficial for New Zealand.
---
Angus Kebbell is the Producer at Tailwind Media. You can contact him here.