Angus Kebbell explores the current biosecurity risks with MPI's Peter Thomson, their current priorities, and how they are preparing for the inevitable, but fortunately rare, border breaches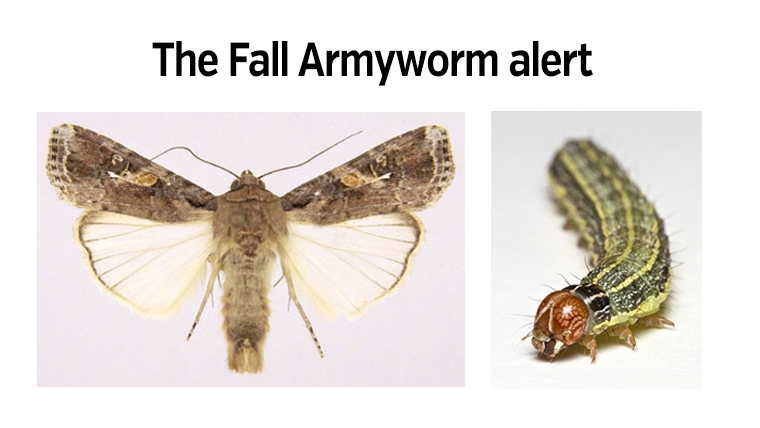 By Angus Kebbell
MPI, the Ministry for Primary Industries, plays a significant role in supporting the backbone of New Zealand's economy, and of course one of the many roles the play is protecting our biosecurity.
Their job is to protect our country, buy reducing risks. MPI agency, Biosecurity New Zealand's focus is on stopping pests and diseases at the border, before they get to New Zealand, and eradicating or managing the impact of those already here.
This week on Peter Thomson from MPI joins me to discuss five significant biosecurity threats that are very much on the radar of MPI. Thomson is the Director of Animal and Plant Health for Biosecurity New Zealand.
But two specific threats that have the potential to devastate New Zealand's farming sector and that are being closely watched by MPI are:
Foot and mouth disease:
This is one of the highest threat diseases that would have severe impacts on our animal industries with a rapid cessation in trade in animal products, and significant management measures required.
However, it is also important to note that while the disease is a priority threat due to its significant impacts, the actual risk of it entering New Zealand is low with robust importing and border measures to prevent its arrival.
MPI has carried out a range of readiness activities for the event of an outbreak with the sector, and continues to work closely with industry on preparing for this situation, in the unlikely event of it happening.
Fall army worm:
This moth pest is present in many countries, including Australia and is regarded as a threat to New Zealand crops such as maize, grasses and cereals.
The moth has been on our radar for some time and we work closely with the arable sector on keeping it out (through importing requirements on risk goods), as well as being vigilant for signs of the pest.
Authorities in Australia where the Fall Armyworm has established itself, have painted a grim picture, indicating that the adult moth's ability to travel up to 100 kms a night means that it has never been eradicated, anywhere. In China, where it first arrived in January 2019, it has hit over a million hectares of farmland in the last year, mainly damaging corn and sugarcane crops.
MPI has a dedicated intelligence function that scouts for emerging pest and disease risks around the world. Fall Armyworm is an example of this.
While our natural border and geographical isolation are important in managing biosecurity risks to New Zealand, our active trade and migration means that we need to be very vigilant.
In the podcast, Thomson mentions that naturally MPI is, and will continue to do everything they can in minimising risks at the border but there is no such thing as zero risk, and this has been highlighted with various unwanted pests breaching the border. When you consider various border breaches over the years like the Queensland Fruitfly and the Southern Saltmarsh Mosquito, the significant and successful eradication programs that follow actually do very well in finding and eradicating unwanted pests.
Thomson said we all need to play our part in protecting our border. Whether you are a farmer or live in urban communities we can all help to keep our country free of pests most of which have the potential to devastate industries within our primary industry, our native habitats and indeed our urban areas. If you notice anything that you may consider to be a biosecurity threat, don't hesitate call the PEST AND DISEASE HOTLINE immediately on 0800 80 99 66. There is too much at stake.
Listen to the podcast above for the full story.
---
Angus Kebbell is the Producer at Tailwind Media. You can contact him here.