Dryland farmers push ahead with effective environmental improvements even as Wellington tries to impose one-size-fits-all rules that are counterproductive in these types of areas, reports Angus Kebbell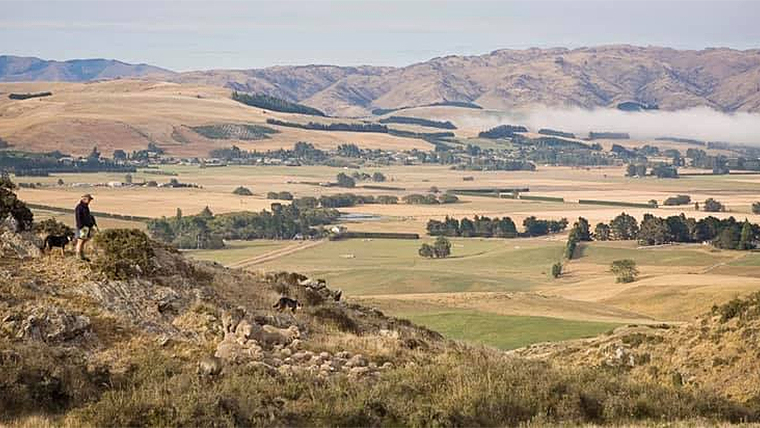 By Angus Kebbell
The farmer-led Hurunui District Landcare Group chaired by Ben Ensor says the group now has around 140 members, predominately dryland sheep and beef farmers in the Hurunui District.
It was started to facilitate and promote "on farm good practice" of sustainable land principles. Various workshops around North Canterbury have generated strong support for the Hurunui-Waiau Landcare Group and various resources for farmers.
Farm environmental plans were developed for members farms and over 80% of the group now have one.
Environment regulations and specifically freshwater regulations are continuing to concern farmers, not because they don't want better environmental outcomes, rather because of unworkable aspects for some whereas the rules are trying to address other land use changes that don't relate to them.
The three main concerns for farmers include the arbitrary re-sowing dates for winter grazing on forage crops, which many farmers aren't able to meet because of seasonal climatic and soil conditions.
This is being reviewed as part of the Minister-mandated process led by Environment Southland to review the winter grazing rules and identify potential solutions to issues – which could also be applied across New Zealand.
Various approaches are being tested in regard to winter grazing with a variety of farmers nationwide feeding this input into industry led groups and organisations.
The second concern is unworkable pugging standards, and the lack of clarity about how they'll be implemented and enforced. This is also being reviewed through the Environment Southland-led process to achieve workable solutions
The third concern is inaccuracies in the low-slope map for stock exclusion. Government and officials have publicly acknowledged these need to be addressed, so it will be interesting to see how this progresses.
With the New Zealand Government declaring a climate change emergency, the Government needs to put in place tangible measures that will lead to real reductions in carbon dioxide emissions from fossil fuel use and limit the amount of pollution that can be offset through carbon farming.
I have talked about this many times, changes made to the emissions trading legislation earlier this year provide fossil fuel emitters the ability to offset their emissions through large-scale planting of exotic trees. This does not incentivise behaviour change, or reduce emissions or decarbonise the economy. Absolute greenhouse gas emissions from New Zealand sheep and beef production have reduced by -30% since 1990, while maintaining similar levels of production. Farmers are committed to doing their bit in reducing emissions and improving their footprint.
Independent research by Auckland University of Technology recently found New Zealand's sheep and beef farms are offsetting a significant amount of their emissions through native and exotic vegetation integrated on farms.
In addition to sequestering carbon, this vegetation provides wider benefits for New Zealand's biodiversity and freshwater ecosystems.
Farming industry is also working with the Ministry for the Environment through the Primary Sector Climate Action Partnership, which is a partnership to reduce primary sector emissions. It involves working to equip farmers to measure, manage and reduce on-farm agriculture greenhouse gas emissions and adapt to climate change. This is to enable sustainable food and fibre production for future generations.
The agricultural sector has already invested over $60 million over the last decade in developing technologies to reduce agricultural emissions through the Pastoral Greenhouse Gas Consortium.
Further pathways have already been identified to reduce emissions from sheep through selective breeding for example, and industry is also working on other tools like feed additives and methanogens. Farmers should also be able to offset their emissions through the integration of native and exotic trees on their farms.
Senior (and urban) policymakers need to keep listening to farmers, keep listening to evidence that supports the improved outcomes (since the 1990's) and acknowledge the good work being done on-farm and the commitment of farmers to continue improving the environment in which they live and work.
Listen to the podcast for the full interview.
---
Angus Kebbell is the Producer at Tailwind Media. You can contact him here.