Angus Kebbell talks to Karl Dean about dairy farming, the pressures and the positives after a year like no other. The dairy industry is now a key component of the growing beef industry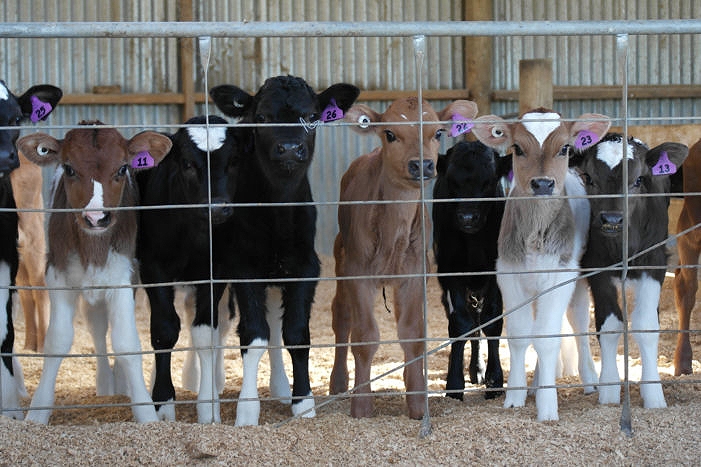 By Angus Kebbell
Fonterra has recently raised its farmgate milk price forecast range for the 20/21 season, lifting the midpoint of its forecast range to $7.00 per kgMS. This is a clear sign that risks to downside are reducing as the co-op calved 20c off the bottom of its forecast range, taking us to a $6.70 - $7.30 band.
This is not a huge surprise given last week it was noted that there was the potential upside to forecasts.
We've had a solid run at recent Global Dairy Trade auctions, with Chinese demand for whole milk powder holding strong. Recent results were significant. Fonterra already has contracted a large chunk of this season's production compared with the same point in previous seasons, which is also a good sign. Dairy prices are proving incredibly resilient, and demand is very strong which is great to see given how challenging the year has been and the dire forecasts predicted earlier in the year due to COVID-19.
Dairy Farmer Karl Dean joins me on the program this week and we discuss his views on the current state of play in the dairy sector, and we discuss some of challenges farmers are facing. There are also positives from a mild spring and the upside in farmgate milk pricing.
Challenges with policy aside, NZ's dairy industry is holding up very well and the latest price forecasts support that, the mild winter was certainly welcomed by farmers.
New Zealand's diary industry plays such a significant part to New Zealand's economy - this we know well - but it also plays an important role in our beef production. Without beef animals coming from the dairy industry New Zealand's beef production could not be maintained at present levels.
New Zealand's beef breeding herd does not produce enough replacement animals to maintain the national herd that are slaughtered each year. Indeed, cattle bred in the dairy industry contribute around half of New Zealand's beef production, including Friesian bulls, dairy-cross beef cattle, and surplus dairy cows.
The Taste Pure Nature origin brand which was recently launched is of long-term value, as most of New Zealand's beef exports to the US are grinding beef from cows. Taste Pure Nature is designed to raise the awareness and create customer and consumer preference for New Zealand beef and lamb, it is these kinds of initiatives that truly takes our story to the world and is backed up by the food we deliver, and our dairy industry is a big part of this story.
Today's consumer is asking for food provenance - how was it raised, and is it safe for my family to eat? New Zealand agriculture is proving to our international customers that our pasture-based agriculture is as clean and green as anywhere on the planet. Consumers are making ideological decisions on what to eat, this will be linked to a coming backlash against industrialised food systems. There is a desire for better food at all levels which supports a strong future for 'real' food, and not foods produced in a laboratory.
Listen to the podcast for the full interview.
---
Angus Kebbell is the Producer at Tailwind Media. You can contact him here.