Farming is a pressure business, with the usual weather and markets issues being compounded with pandemic and inflexible regulation in the past year. The stress needs to be dealt with and reaching out to the local Rural Trust people is a key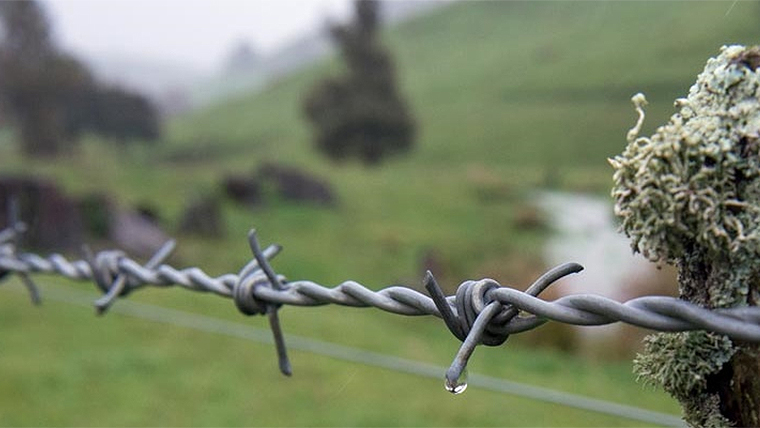 By Angus Kebbell
This week we are talking to Neil Bateup of The Rural Support Trust. He chairs the national body that represents the fourteen regional trusts in New Zealand
They do a fantastic job supporting farmers and growers facing challenges whether they be climatic, financial or personal. I would encourage any farmer or grower need support to pick up the phone and call the Rural Support Trust - 0800 787 254 - for a confidential chat about you, your business, the weather, your finances; or perhaps it's about a neighbour, partner or friend who needs some help or guidance.
The people at the coalface in these Trusts are locals who know farming. They know how to help when the pressure builds.
Farmers are great at learning from other farmers, and supporting other farmers. The key is to tap into that.
The Trusts have a long history and experience working with other industry bodies, and knowing where the help is, be it from Civil Defence, Councils, MPI, etc. They also know how to connect you in a personal way to resources that can relieve stress. In addition they organise get-off-the-farm events, the importance of socialising, "drought shouts" when they are needed, even tech transfer events.
In 2020 the pressures were both "usual" with severe drought in some regions, and "unique" with the COVID lockdowns. In some areas like the Hauraki Plains, both happened at the same time, ratcheting then up.
Among the stresses that need to be dealt with are new ones increasingly imposed by Wellington bureaucrats with irrelevant or impractical requirements. This can lead to heightened anxiety, burnout, and relationship and financial issues. It is important to reach out to a Rural Support person early, and know it is OK to ask for help.
It is also important to tap in to the rural community to find clues and guides on how to make science and technology help with innovation. Innovation is something farmers are great at, even when dealing with unreasonableness from officials. But you have to dial in to the support networks to find those answers.
Listen to the podcast for the full interview.
---
Angus Kebbell is the Producer at Tailwind Media. You can contact him here.