A senior Waikato farm adviser reports his clients are actively looking for positive leadership and practical ideas from Wellington on the new road to climate sustainability, and notice how lacking it is at present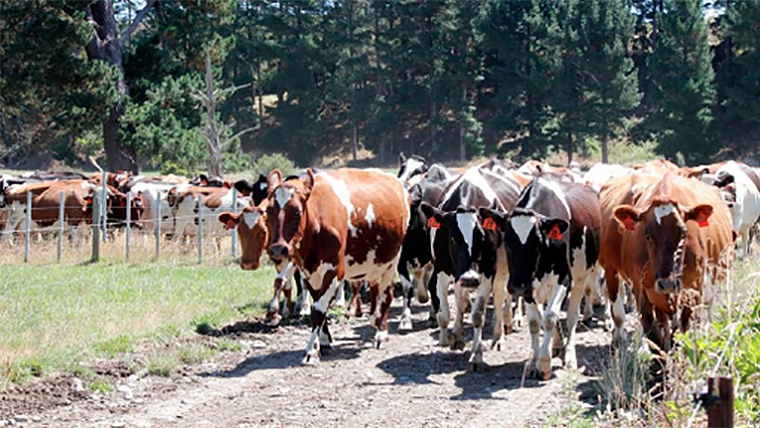 By Angus Kebbell
Today I am talking to Ken Bartlett, a senior Farmwise consultant with LIC in the Waikato.
Ken has been working as a full-time consultant for more than 30 years and has deep and extensive dairy farming knowledge, interacting with many on-farm dairy professionals in this key dairy region, essentially to improve long-term business sustainability.
He reports that his farmer clients are currently very positive, boosted by good weather and feed conditions, along with the very upbeat signals from both the GDT dairy auction and the rising payout forecasts from the dairy companies.
The focus now on-farm is to set up herd condition scores for the next season, a process that can take up to 100 days to see meaningful improvement.
Bartlett says is clients need more and clearer signals about the practical things they should be doing, from those who are changing the regulatory landscape. They want to know what they are expected to change to, rather than just what they need to change from. There is a strong need to communicate exemplars of what works in this new vision. It is important these critics lead with positive examples, not just banging on about the negatives.
Specifically, there are expectations that the Minister of Agriculture, Damien O'Connor, should be more visible in this leadership effort. He needs to back up the Prime Minister and her acknowledgment that New Zealand's dairy industry is important for our economy, and that we couldn't have made it through COVID without it. Recent throwaway lines about reductions in livestock numbers were hardly helpful he says. A more active, specific engagement is the leadership required.
More practically on the farm, Bartlett points to the problem of staffing and hiring. He points out pay levels are not really the issue ("salaries are good") but it is the hours involved that makes hiring hard. New arrangements are needed even if what those are, isn't currently obvious. He points out once-a-day milking, an anathema idea ten years ago, is now mainstream and helps this situation.
To get the full story listen to the podcast above.
---
Angus Kebbell is the Producer at Tailwind Media. You can contact him here.