An east coast farmer is under pressure from a building drought locally. But as he looks around the world he finds many other big weather changes, enough to cause huge food supply disruptions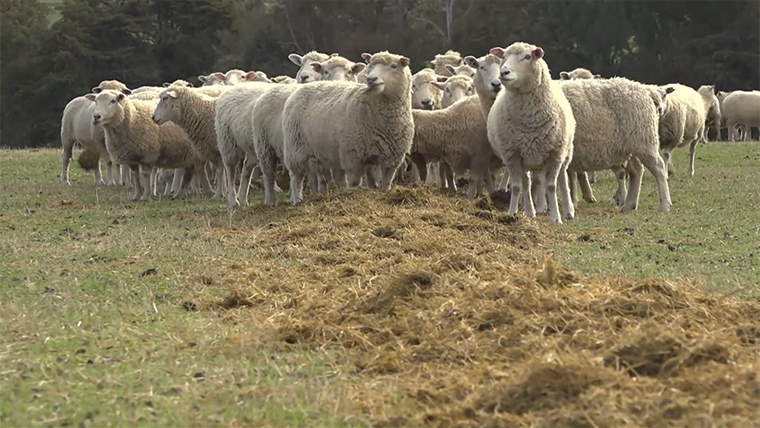 By Andrew Wilson*
Sometimes thing go awry, sometimes twice but this is our third dry year in a row. It is not as bad as last year as we had rain before Christmas but still very dry.
We had some rain today, perhaps 4 mm, but then it will be back to dry again for two weeks.
I'm ripping up some fields and growing some rye corn and triticale in the hope they will grow well in the cold that's coming. Those two plants are tolerant of dry and cold I'm hoping; dry weather is normally colder weather.
I'm feeding out to every mob but two.
I booked cattle in two weeks ago to the works but no date has been assigned yet. I booked in 10% of my cattle every week till the end of June as it looks like I'm going to be going backwards till then.
The good news is I have 2 year old cattle on most have done well enough to reach a killable weight. Also replacement calves are cheaper, in fact below what they were worth in October. Sheep prices also look good so those who have works space are getting decent money, even if they are lighter than budget.
The wait to get stock killed could be to do with global backlogs. 
Big weather systems developing
We have had these huge weather systems for awhile, someone asked Weatherwatch, what's up? "Is it just me or are the weather systems around NZ getting bigger?"
Weatherwatch:
They do seem quite large - we've certainly noticed much more high pressure these past 2.5 years. The lows in the Southern Ocean have also been especially large at times this year. We don't know why - and Niwa hasn't explained why either.  Phil Duncan
Anyway my friends in North Canterbury are entering their 5th dry season in a row, Banks Peninsular is looking at a 1 in 100 year drought, and farmers in the South Island are feeding out while winter is yet to come.
My farming friends tell me that from North Canterbury through the Kaikoura coast to Picton is the driest they have ever seen. They also say it's all the way down including some of Southland.
I wouldn't be buying a farm on the East Coast until this weather pattern ends.
This morning's forecast from Weatherwatch is for no rain till the middle of May for the East Coast.
It's a world-wide phenomena
The odd thing is my brother-in-law in Cornwall, England, has also had no rain for a month. He told me his friends in the north of England have had only a few millimeters of rain in the last six weeks.
So I rang a friend in France, he has had no rain for six weeks either. And it's cold.
Look at this vineyard of frost damage in France. I can tell you from experience you don't get that ice build up unless you get a minus -5 or -6 degree frost that lasts for probably ten hours. It needs very dry air / low dew-point to get the temperature to drop like that.
It will be devastating but that ice should have protected the crop well, as long as you put enough water on to keep the outside of the ice wet, so the energy is absorbed into freezing the water on the outside. Inside the ice it will be above freezing. One mm for every degree below zero, -6o needs 6 mm an hour every hour, hopefully their soils can handle that much water.
Farming friends in California say a huge chunk of the USA is in drought. One told me his water bore is below minimum requirement so he won't be irrigating. Farmers in the West of USA and in Alberta and Saskatchewan are planting grain into dust.
Brazil is dry too.
Trade flow distortions
The other weird event is who's importing grain, China has sucked up so much food and paid well, its left traditional exporters short locally.
France, Europe's biggest wheat exporter is now also short locally.
China is not only buying grains, it is buying meat and especially pork in enormous volumes, raising prices five-fold. American pork 42s prices rose from a low week of US$21 in late December to US$114 just fourteen weeks later.
The USDA is reporting sharply rising prices across the board.
Indians are looking at the fast-shifting pressures from China in horror, even as their own water situation is stable and satisfactory. For a second straight year storage levels are above their ten year average.
---
Andrew Wilson is a reader from the eastern Hawkes Bay. He commented as AndrewJ. He says he has "a lifetime of farming both here and abroad, observant, a failed viticulturist. My Vet tells me I'm atypical."