Dealing with change and unexpected events may be a normal part of farming, but previous experiences may not prepare us for seasonal changes that don't revert to normal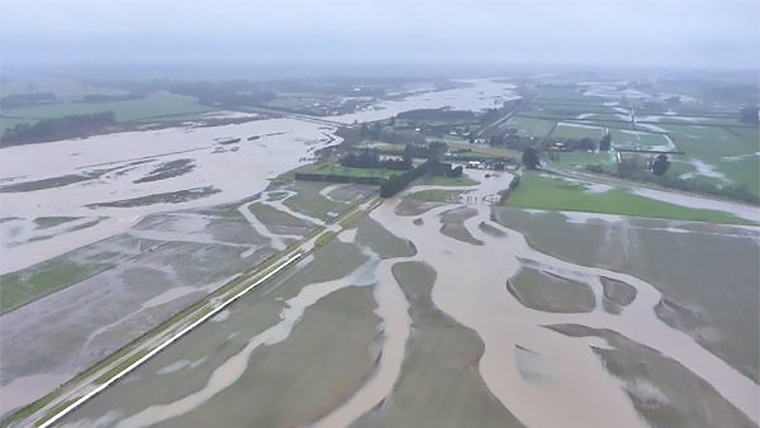 What a week we have had in Canterbury, the true extent of damage to our rural communities and in particular Selwyn farms is becoming clearer, as farmers start to assess and clean up their properties, do they need help? you bet your life they do.
New Zealand's Agriculture Minister Damien O'Connor has declared a medium-scale adverse event for Canterbury, unlocking $500,000 of Government support for farmers and growers affected by flooding.
O'Connor says: "The funding will help speed up the recovery of farming businesses, and includes wellbeing support and specialist technical advice. The money will be used for recovery grants, to enable the region's three Rural Support Trusts to provide extra help to farmers, and for other flood assistance where needed."
Further support would be considered once the full extent of the flooding became clearer, he said.
"Based on the advice I have received from Ministry for Primary Industries staff based in the area, the scale of impact is beyond the communities' ability to cope. Support is available for farmers who are short of livestock feed, or who have had baleage and fodder crops washed away or damaged by floodwaters."
An initial support package of $500,000 is a start, but it is a nominal sum given the magnitude and widespread damage the floods have caused to farmers in the region. Farmers in the area they tell me that the repair costs will run into 6 figures on their individual properties alone. So the bottom line we need more funding unlocked.
Farmers should reach out to their local Rural Support Trust, Beef + Lamb, or Dairy NZ contacts if in need of help in anyway. Do not forget, Canterbury before this flood event was in a drought – talk about one extreme to the next, this is a good example of how hard farming can be; it can be brutal.
Last year I spent some time talking to NIWA scientist Petra Pearce about what science tells us our farmers can expect as we move deeper into this century. She shared some interesting thoughts and evidence from NIWA.
This week I also spoke to Andy Fox a North Canterbury farmer about about seasonal change, which you can listen to here:
In their view we can expect more of these extreme events as the years roll on, I think it is also important to discuss that, while the Selwyn River basin took a hammering, the Hurunui River basin in North Canterbury dodged a bullet by in large, receiving significant rainfall without the widespread flood damage, although the rain has come late and any growth will be minimal given we are now in winter.
Prior to this rain many farmers in North Canterbury were being forced to de-stock – sending animals to graze on other farms or quitting capital stock and sending trading stock to the meatworks early, not to mention buying in extra supplementary feed at significant cost.
And of course back to Selwyn where many farmers will be feeling the effects of this significant flood event for years to come, some say this is a once in 100 year event. I don't think this is case; science is telling us more of these events are expected at a higher frequency. Once upon a time a farmer could by in large plan their year based on seasons, this historic routine appears to be under serious pressure.
If you know a farmer that has been impacted by the recent flood – offer help in any way you can.
Listen to the podcast to get the full story.
---
Angus Kebbell is the Producer at Tailwind Media. You can contact him here.