Angus Kebbell talks with Ronlyn Duncan from Landcare about the support available for improving sustainability practices on farms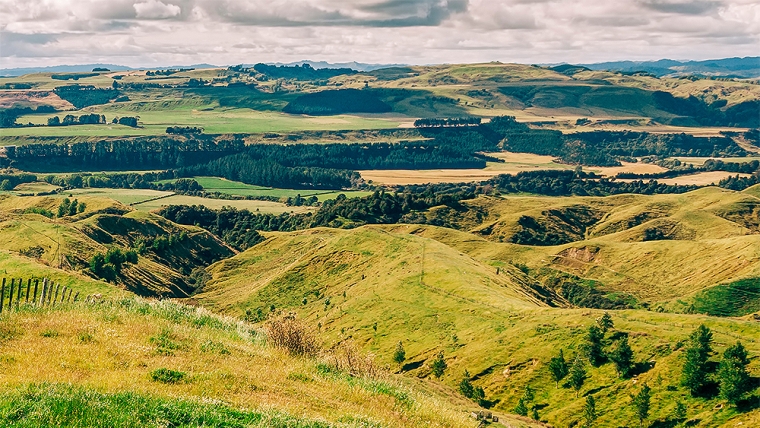 Today we are talking to Ronlyn Duncan about advisory services.
But first, proposed exclusion zone changes will please affected farmers.
These changes affect stock exclusion zones and the low slope map as part of the Essential Freshwater Programme, will come as a relief to many farmers.
The Government has listened and changed the stock exclusion trigger from a 10o slope to a five degree slope and introduced an altitude limit. That means if the area of an extensive farming operation is at a certain altitude, or/and above five degrees slope, it will not be required to be fenced. This is a good example of farmers and industry communicating on un-workable policy changes and in this instance a more workable solution for farmers has been achieved.
Recently I spoke with Ronlyn Duncan from Landcare Research and we discussed how farmers are using the primary industry advisory services offered to them and how this service could be improved to support farmers through change and improving sustainable practices. Have a listen to the interview as it drills into some of the key headwinds our farmers are currently tackling.
The challenge we have in this country is a previous government signed up to the Paris Agreement which means we have significant environmental targets to reach even though New Zealand's agriculture emissions are a very small on a global basis. Agriculture accounts for 50% of New Zealand's total emissions.
The pace and dubious commonsense of environmental changes have been absorbed by the farming community and this acceptance, often in the face of illogical, biased policymakers, has been taken by Wellington that farmers will just keep taking it.
But an egregious rule over working utes, applied when there is no practical alternative available, has been the final straw for many, resulting in an outpouring of anger which has been taken to city streets.
This trigger issue isn't the only matter farmers are fed up about. They are happy to do their part on water and environmental matters, but acceptance turns to anger and frustration when policymakers show no understanding or interest in the practical consequences and costs of their box-ticking requirements.
One thing the boil-over does show is that a more muscular approach by the rural community might be necessary to get listened to and get proper evidence- and science-based conversations going.
It shouldn't have come to this, but now that it has, a new way to move forward is on the table, even it it too comes with risks.
Listen to the podcast to get the full story because it has considerable helpful detail and perspectives.
---
Angus Kebbell is the Producer at Tailwind Media. You can contact him here.