While spring rains generate smiles and satisfaction on farms across the country, an intense set of trade negotiations are nearing conclusion in Europe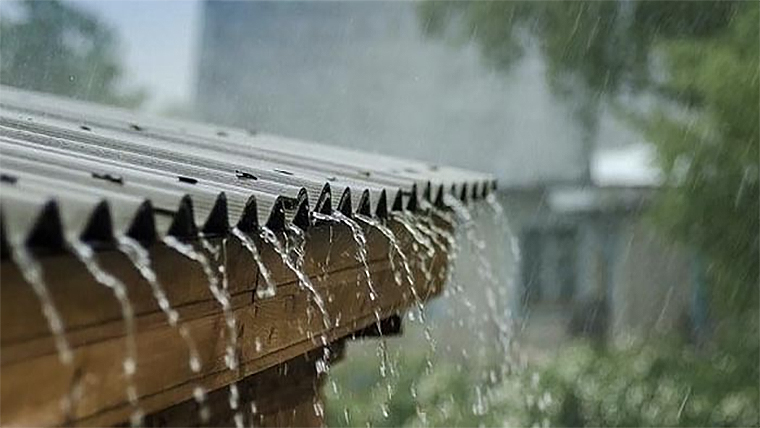 From the start of October onwards into autumn one of the things that I and probably many other farmers enjoy most is waking up to the sound of rainwater running down the drainpipes. This morning was such an occasion and if the weather map is accurate so did a large part of the country.
From now on (with perhaps the odd exception) all rain is good rain at least for the eastern side of the country. Even for those who have irrigation there is benefit; rainfall comes free of charge and with no labour involved.
The last couple of years in my neck of the woods, irrigation has started early in September and run pretty much right through until April and at approximately $1,000 per hectare for the season good rain is gold. Only those that belong to irrigation schemes which send out the bills whether water is used or not will be a little more ambivalent over the rain. Hopefully they will still share in the pleasure the rest of us get.
Niwa did forecast the potential of a wetter than average spring and so far, they have been proved correct.
At the moment the Ecan online data is showing only 8mls having fallen in our nearest monitoring but as it is still coming down gently, no complaints although along way short of filling the 40ml saturation point when really dry. So, long may it last.
On to more mundane things. Minister of Trade and Agriculture Damian O'Connor is in the midst of his second whirl wind tour of northern hemisphere countries seeking to drum up more trade and make existing trade more resilient. So far only 4 or 5 days into the foray little has been fed back to New Zealand about any success or otherwise.
The trip includes the USA and Europe with a mention of the UK also included presumably with UK counterpart, Anne-Marie Trevelyan. Back in June when Minister O'Connor was last in the UK he and then UK Trade Minister Truss indicated that there would be a deal by August, although quite a bit of water has flowed under the bridge since then.
Truss has moved into another parliamentary role in his country and August has come and gone (by quite some time) despite this, this should be where the most likely positive outcomes will come from.
The Minister is also due to go to Brussels to speak with EU negotiators about an EU FTA. Along with Brussels, Sweden, France, Ireland and Italy are also on the European itinerary.
An FTA with the EU is the biggest prize in the offing, however, it is very hard to see European farmers allowing their governments agree to anything that is likely to let in more beef or dairy products. Access for agricultural products into the UK is what the apparent hold-up there is also. Ironically for sheep meats within the agreed quota New Zealand has tariff free status and it has been a long time since the quota has been anywhere near threatened. China's demand (among others) has seen to that.
However, beef and dairy are a different ball game. Sheepmeat access goes back to the historic precedents set when refrigeration first came in and New Zealand was an early adopter. Beef was already being exported from the Americas prior to refrigerated shipping with just the use of ice. It took about 6 weeks to cross the Atlantic then while from New Zealand it was more like 9 -12 weeks and through the tropics at that. So New Zealand never really developed a major export trade in beef.
The sheep meat quota is 228,000 tonnes while beef is only 1300. Pre Brexit agreements allowed to 75,000 tonnes of butter, 7,000 tonnes of cheddar cheese, and 4,000 tonnes of cheese for processing into the EU (including the UK) without tariffs, making that product more competitive in European markets. This agreement also goes back to when New Zealand helped feed Britain prior to it joining the EEC (EU).
New Zealand should have the support of the WTO in claiming that the existing deals should be allowed to continue in a similar form. However, as recent events over submarines and CPTPP have shown the world is now moving into a new space and the old rules may not be adhered to. When Britain voted to leave the EU both parties stated that New Zealand would be no worse off. However, the major concern of New Zealand exporters of agricultural goods is that much of the flexibility that existed pre-Brexit will go with quota splits that become set in stone.
Currently New Zealand exports around 350,000 tonnes of cheese and 419,000 tonnes of butter. So plenty available to increase what goes into the EU and UK, if the price is right.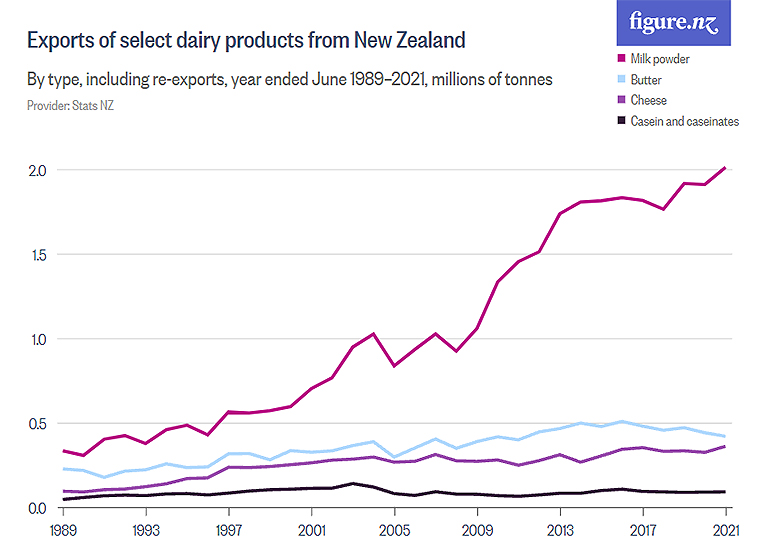 Minister O'Connor has also been invited to attend the G20 meeting in Italy (as respect to his position as Chair of the APEC Meeting of Ministers Responsible for Trade). Given he is back in the country on October 15th he is going to be a busy chap.