Sales of farms and lifestyle blocks continued their downward slide in September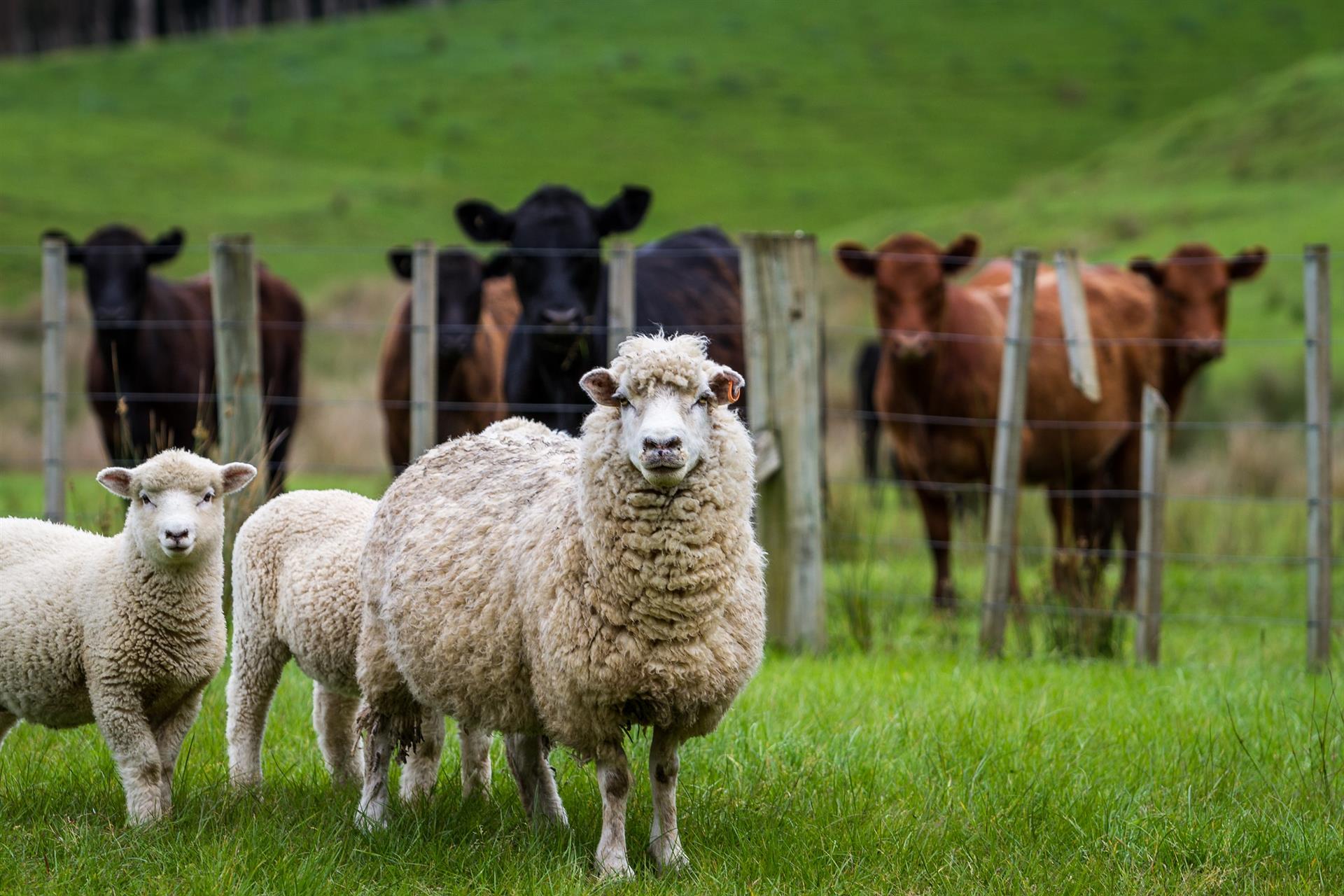 The rural property slump deepened in September with farm and lifestyle block sales both continuing their downward trajectory.
According to the Real Estate Institute of New Zealand (REINZ), just 151 farms were sold over the three months to the end of September. That's down 21% compared to the same period of last year, and down 16% compared to the three months ended August this year.
Dairy farm sales in the three months ended September were down 22% compared to a year ago, finishing farm sales were down 10%, horticultural property sales were down 21%, and grazing farm sales were down a whopping 44% compared to a year ago.
Farm prices were also softer compared to a year ago with the REINZ All Farm Price Index, which adjusts for differences in the size, type and location of farms sold, down 8.5% compared to September last year.
The REINZ Dairy Farm Price Index was down 6.7% compared to a year ago.
Things weren't much better in the lifestyle market, with 1225 lifestyle blocks sold in the three months to the end of September, down 13% compared to the same period of last year.
In the 12 months to September this year, 5440 lifestyle blocks were sold, down 28% compared to the previous 12 months.
The graphs below show the rolling three monthly sales of both farms and lifestyle blocks for the last three years, clearly showing that sales are following normal seasonal patterns but are trending steadily downwards overall.
The comment stream on this story is now closed.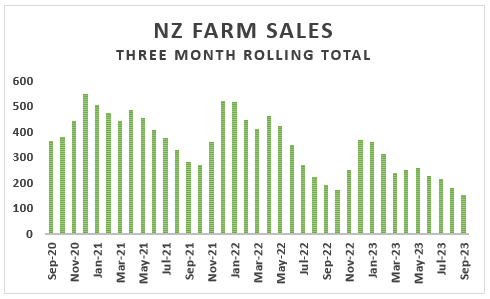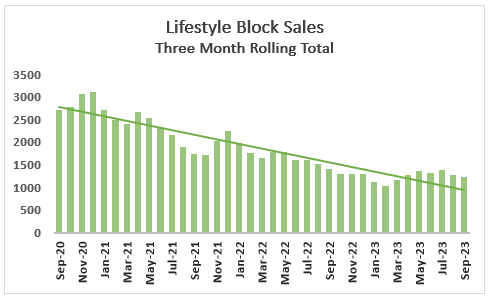 You can have articles like this delivered directly to your inbox via our free Property Newsletter. We send it out 3-5 times a week with all of our property-related news, including auction results, interest rate movements and market commentary and analysis. To start receiving them, register here (it's free) and when approved you can select any of our free email newsletters.