Fonterra says it will target a 30% reduction in greenhouse gas emissions per tonne of milk it collects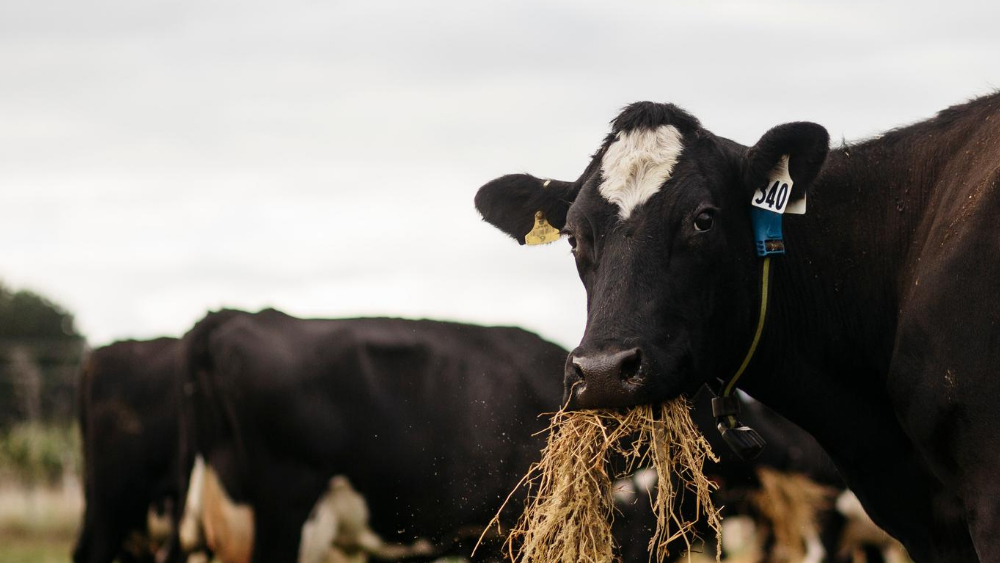 Dairy cooperative Fonterra will attempt to reduce the amount of greenhouse gases emitted by its farmers by 30% per tonne of milk produced by 2030, relative to 2018 levels. 
Chief executive Miles Hurrell made the announcement at the cooperative's annual meeting in Canterbury on Thursday. 
He said local farmers needed to maintain their status as some of the most emission-efficient dairy producers in the world. 
"There is a lot of activity to reduce emissions across other markets, and the co-op needs to keep making progress to make sure it doesn't fall behind," he said. 
Over 85% of Fonterra's emissions come from farms, rather than processing plants. The new target will attempt to reduce the emissions intensity by tonne of milk collected by Fonterra. 
Hurrell said lowering the amount of greenhouse gasses emitted per tonne would help to future proof the cooperative for "generations to come". 
Fonterra plans to achieve the 30% reduction through four different categories: new technology, improved farming practices, carbon sinks, and land-use accounting. 
The plan relies on a 7% emissions reduction from new methane reduction technologies, such as a special feedstock made from seaweed, a vaccine, and possibly probiotic bacteria supplements. (There's more on the technology here).
Researchers are also exploring ways to remove methane from the air, once emitted. 
A joint-venture between the industry and Government has committed $170 million over four years to develop and commercialise methane reduction solutions.
Another 7% reduction will come from helping farmers maximise efficiency through optimising fertiliser use, breeding better and healthier cows, and using higher quality feedstock. 
Planting more trees and foliage on steep hills or the margins of paddocks will help lower emissions intensity by another 8%. 
Fonterra is also currently on the hook for emissions that have occurred because of converting land into dairy farms. A further 8% 'reduction' will occur simply because these converted farms will move outside of the 20-year responsibility window.
Chairman Peter McBride said the emissions reduction target would affect each farm differently.  
"We are confident that we can make solid progress towards our target by working together and sharing information farmer-to-farmer," he said in a statement. 
"There's no one solution to reducing on-farm emissions. It will require a combination of sharing best farming practices and technology to reduce emissions – it's both our biggest opportunity and our biggest challenge".
Last month, the Reserve Bank warned dairy farmers were facing financial pressures and some could begin to default on their bank loans if current conditions continue.  Operating costs have been climbing much faster than commodity prices, leaving many farmers likely to make a net loss this season. 
Fonterra has set its milk price forecast at a midpoint of $7.25 per kilogram for the coming dairy season, down from $8.22 last season. The average breakeven price has been estimated to be around $8 per kilogram and analysis by Figured said half of all dairy farms would make a loss at $6.75.
McBride said Fonterra, which is owned by farmers, had "deep empathy" for the challenges they were facing.
"The co-op's approach will be to work alongside farmers, not against them, as we collectively make progress towards our target, including investing in methane reduction technologies."  
Fonterra said it spent a year talking with farmers about the target and how to achieve it. The methodology may change as science evolves, it said.