Industry could face offshore meat processing threat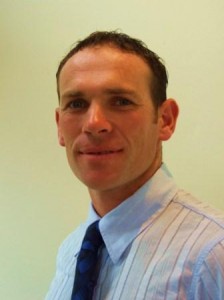 A meat industry leader says if NZ processors continue to shun consolidation it is inevitable that a multinational processor will step in reports Rural News.
And unless there is consolidation of meat processors here, overseas supermarket chains will continue to take the bulk share of returns. Northland farmer James Parsons points out that a low cost of production is not a competitive advantage "unless you can bank it".The Nuffield scholar and M&WNZ director says in the EU supply chain funnel, the power lies with the big supermarkets. In the UK, the big four supermarket chains – Tesco, Asda, Sainsbury's and Morrisons – have boosted their market shares and collectively hold about 75% of the market. Because of their power in the supply chains, these supermarkets are able to pressure suppliers to discount prices, resulting in lower returns for farmers.
This has led to other players, like processors, in the supply chain looking at consolidation. Parsons says a good example is the Brazilian beef processor JBS, which started as a small abattoir in Brazil's Midwest. It has ballooned in size in recent years through a series of acquisitions in the US, Europe and Asia to become the world's biggest beef exporter, processing an average of 35,000 head of cattle a day.In Australia, JBS already has an extensive presence on the eastern seaboard.
The operations of its Australian subsidiary Swift Australia, includes 10 meat processing plants and five feedlots. Parsons says JBS also has the advantage of sourcing beef products globally and concerns around foot and mouth disease in Brazil is not an issue for the company. "Who wouldn't want such a company to come to NZ," he says. "I wouldn't be surprised if JBS is not in NZ soon." .Parsons says it all comes down to who controls the supply chain.