Reports gives feedback on Canterbury water management strategy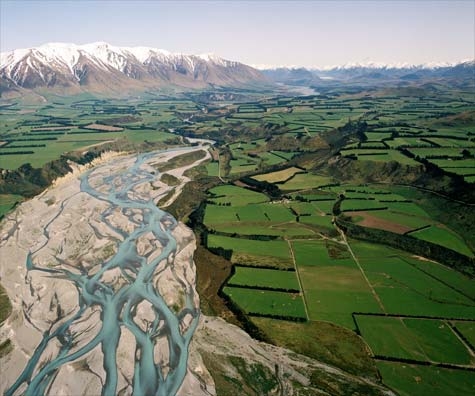 As part of government-funded research on water management in New Zealand, researchers from Lincoln University and Lincoln Ventures Ltd have just completed a report titled The Canterbury Water Management Strategy as a Collaborative Planning Initiative: a preliminary assessment.
The authors of the report are postgraduate researcher Adrienne Lomax, Professor of Environmental Management Ali Memon and Senior Research Scientist Dr Brett Painter. The Canterbury Water Management Strategy (CWMS) is a regional initiative to address the increasing number of conflicts over the  allocation and management of freshwater resources in the region.  Past attempts to satisfactorily address these concerns within the framework of the statutory Resource Management Act planning regime have encountered barriers.  The CWMS is expected to tackle these barriers through a collaborative, non-statutory process combined with statutory backing, in particular via the Canterbury Regional Policy Statement.
The specific aim of this report is to provide feedback from a group of key people involved in the development of the CWMS. The feedback has emerged from interviews on three dimensions of the Strategy  - 
the processes of developing the CWMS; 
the content of policies in the CWMS to manage water resources; 
the perceived anticipated challenges and opportunities of implementing these policies.
The report concludes that the CWMS crafting process has been most successful in having laid a broad strategic foundation for purposes of reaching agreement on contentious water issues in the Canterbury region.
This is a significant, albeit fragile, achievement in Canterbury's hitherto fractured socio-political setting, says the report. Three challenges are highlighted by the report authors as the CWMS enters its "crucial"  implementation stage -
the trust and informed engagement that has developed between those involved in the process thus far needs to be sustained by a number of new groups – the ECan Commissioners, the new Water Executive, and the regional and zonal committees;
the regional and zonal committees have a challenging timeframe to resolve some currently contentious water issues as part of developing their implementation programmes;
the programmes will require statutory backing, in particular through the Canterbury Regional Policy Statement.