Otago Regional Council plan a big rabbit poison program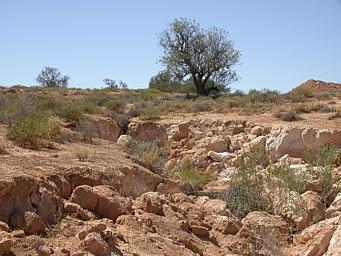 For visitors to the McKenzie basin and Central Otago, the influence of the rabbit is obvious and dramatic.
The annual cost of pest control by farmers in these areas is huge, but imperative if they are to farm sustainably in this fragile enviroment.
The pesticide 1080 has been used for many years in this region, without the uproar that has occured on the West Coast (where it is used for TB control).
Up to 8,000ha of Otago could have poisoned bait spread for rabbits this winter, twice the area covered in each of the past two years reports The ODT. 

A bumper breeding season and a lowering by the Otago Regional Council of the maximum allowed levels of rabbits, particularly in Central Otago, mean more farmers are required to reduce numbers this winter.

An excellent breeding season had accentuated a gradual increase in numbers, said a spokesperson Peter Preston, with the 23,000 rabbits killed at the Great Easter Bunny Hunt in Central Otago significantly up on the 15,000 killed a year earlier.

Although that was not an accurate measure, the total number killed was back at pre-RHD numbers, he said.

A mix of 1080 and pindone poison will be used, with pindone favoured in lifestyle blocks and built-up areas.

Preston said plenty of carrots were available and with winter frosts burning off vegetation cover, pre-feeding to introduce rabbits to the bait could start later this month.

Blocks were typically closed to livestock for 10 to 12 weeks and he said farmers were keen to get operations under way so they could have access to them for lambing.