ETS will change land use of marginal land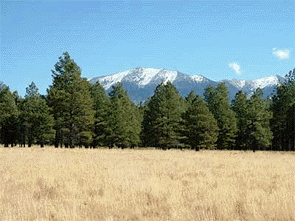 NZ's Emissions Trading Scheme will change the way marginal land is used.
MAF and forestry consultants state that the establishment of unharvestable forests will be viable for carbon sequesting, to offset any emissions from a livestock operation. A return can also be earnt, from leaving the scrub to regenerate back to native bush.
With income from wool nearly nonexistant, and lambing percentage low from sheep farmed in these areas, the figures quoted from carbon farming in this article, seem a "no brainer".
This change in land use will be another blow to falling sheep numbers, and put further pressure on overcapacity in the meat processing industry. Harder hill country is the backbone of the store lamb market and a reduction of supply from this source is inevitable, based on present economics.
NZ's emissions trading scheme gives this region opportunities to make money, and will change the way marginal land is used reports The Gisborne Herald. Carbon sequestering will change the way forests are managed and will make the establishment of unharvestable forests economically viable, two carbon farming experts told landowners, farmers and foresters at a carbon forestry workshop presented yesterday by the University of Canterbury and Ministry of Agriculture and Forestry.

Without the ETS, the most profitable form of forestry is from thinned, pruned trees. But once forest owners could also receive income for the CO2 their trees suck out of the atmosphere, it might become more profitable to grow more dense stands of forest, NZ School of Forestry associate professor Dr Bruce Manley told some of the region's prospective carbon farmers. It also means farmers can retire their roughest country, get an income from it and focus their efforts on their best land better suited to sheep and beef.

Entering the ETS carried no risk at all, said Dr Manley."The risk comes when you sell carbon credits and have to manage cash flow because every last bit of carbon we get paid for now has to be paid back when trees are harvested, it amounts to an interest-free loan and finances the establishment of forests.

"If forests are established gradually, there is much less risk also. Recent changes to the assessment of the carbon-sequestering ability of native bush also made reverting land back to native bush far more attractive financially, said forestry management consultant Piers Maclaren.