Results of overseas consumer research from UK shoppers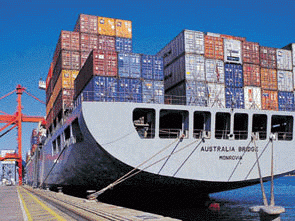 Farmers, as producers are continually getting reminded to listen to the consumer for food messages. 
They have been bombarded by "messages" of food miles, animal welfare issues, carbon footprints, country of origin labeling, and many other food responsibilities, that are percieved to be important, for a producer exporting to other countries.
Otago University did some consumer research in NZ's largest European market the UK.
Some of the food concerns were actually of little importance to actual buying patterns of UK shoppers. Key importance were purchase price, brand, portion size and freshness.
Perceived consumer concerns about food miles actually carried little sway in the buying patterns of United Kingdom shoppers, according to a University of Otago study. The survey of 251 shoppers at four different UK supermarkets found just 5.6% nominated country-of-origin as one of the reasons for their purchases reports The Otago Daily Times. Just 3.6% said they had consciously chosen British products because they felt it was "less harmful for the environment".

The study's lead author, Associate Prof John Knight, said the most common reason for purchase was price (25%), then brand or variety (23.5%).Other main influences were portion size (12%), freshness (10.4%) and the only option (9.6%).

But when people were surveyed on the UK's High Streets about their purchasing preferences, there was a different reaction.Prof Knight said that survey of 250 people revealed 21.5% felt food miles would stop them buying New Zealand products, because of "the long distance it travels".

These contrasting findings showed that what people said and actually did in relation to food miles could be quite different, he said."This may be due to a social desirability bias being at play when people answer questions about their purchasing preferences. When surveyed, people's opinions tend to give greater weight to societal issues than is reflected in their observed behaviour," he said.