TB control critical to our markets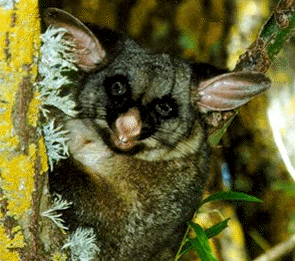 NZ's progress in eradicating bovine tuberculosis in our livestock herds has been impressive, from 1600 infected herds to now the low level of a 100.
But the hard bit is yet to be done, in the areas where the feral popualtion of possums, stoats,weasels ,ferrets and wild pigs and deer are infected.
With our trading partners eliminating their countries of TB and are now in freedom status, pressure is on to lower the level further.
Our substantial dairy, and beef trade depends on it.
Bovine tuberculosis is a big issue for NZ. Not because it causes TB in humans, which it does in very few cases, but because it can affect trade. Today, Landcare Research estimates possums are infected in areas of NZ covering about 6.24 million hectares, or 23 per cent of the land area.

TheAnimal Health Board (AHB), responsible for cutting bovine TB, has been a success story.  But they say some parts of NZ continue to have relatively high levels. The aim is to achieve official TB-free status by 2013.

Nearly all of NZ's major international trading partners have attained this standard of TB freedom. International animal health standards have risen and are a major factor in governing and threatening access to NZ's overseas markets. In 1990, the European Union proposed regulations requiring milk and milk products to be free of all pathogens, including TB. This shows the direction some importing countries are heading, and the obvious risks to NZ's trade, making control of TB critical.