A decsion not to be taken lightly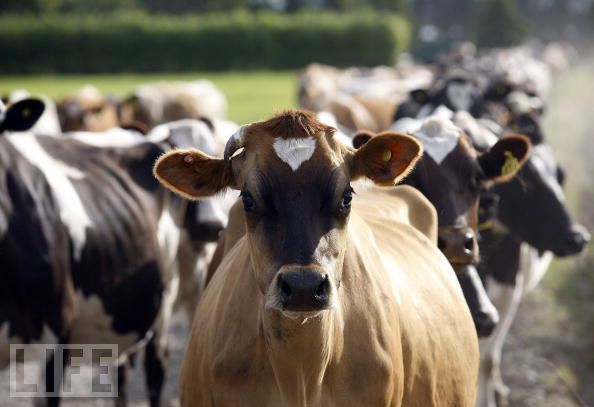 Once a day milking was all the rage  a couple of years ago, when dairy farmers were looking to prune costs to adapt to a lower payout.
Since then some farmers have used a short period of OAD to cope with the pressures of early calving due to a shortage of labour.
DairyNZ has done two bits of research that looks at this issue, and suggests farmers be very cautious when looking at this policy. Loss of production could be greater than the cost of extra labour during this time.
Recent research undertaken by DairyNZ has challenged views that short periods of OAD milking in early lactation have little effect on milksolids yield while improving cow reproduction."OAD milking has become popular in early lactation to allow farmers to get systems in place to manage springers, colostrum cows, calves, animal recording, difficult weather conditions and a shortage of labour during this time," says DairyNZ Principal Scientist and project leader Dr John Roche. "These are valid reasons to milk cows OAD in early lactation.

What our research has shown is that even short periods (3-6 weeks) of OAD milking has significant milk production costs, with no effect on body condition score (BCS) loss, or reproduction." Two experiments were undertaken during the 2009/10 season. At DairyNZ's Lye Farm, near Hamilton, milking OAD for three weeks immediately post-calving, milking OAD for six weeks immediately post calving and milking twice-a-day (TAD) throughout were compared. At the Taranaki Agricultural Research Station cows were feed restricted for three weeks in early lactation to simulate a flood or severe weather with one herd milked OAD and one TAD.

"This gave us the opportunity to determine the costs and benefits of milking OAD vs. TAD and to examine some of the likely scenarios that farmers may face during this time," says John.  "There are still questions to be answered around the factors that affect full season results at an individual farm level. In these trials we were not able to measure feed intakes or feed conversion efficiency. However, this research has confirmed under NZ conditions with NZ cows, evidence from previous overseas studies that showed that the longer you put cows onto OAD after calving, the greater the drop in immediate milk production followed by a subsequent carry-over loss."

"Our advice to farmers is to be cautious," says DairyNZ Strategy and Investment Leader for Productivity Dr Bruce Thorrold. "While the gains in time are easy to see, the losses in milk production over the season may be significant but not obvious on-farm because there is no comparison available.