Pasture only policy costs Lincoln University Dairy Farm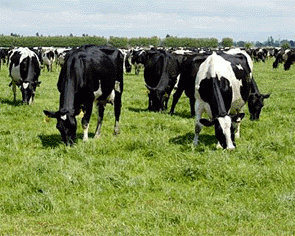 As a high profile demonstration farm, the Lincoln University's dairy property needs to push the boundaries, and help answer some of the challenges facing the industry.
It now finds itself lagging behind in profit per hectare, compared with other high producing farms with its pasture only policy.
With grain being a cheap source of high energy feed and payout projected to be higher, potential profits are being lost.
The plan is to use more nitrogen, silage and grain feed, to drive more production and profit. 
With nitrate leaching measured on the farm the challenge will be, will this have an environmental cost.
The University with its science and environmental departments will be monitoring to ensure they are producing sustainably.
Lincoln University's high profile demonstration dairy farm has lost its pole position on profitability reports Rural News.

Dairybase data shows other farms in the area pulling ahead on profitability by using more nitrogen and adding supplements such as grain and palm kernel expeller (PKE), while maintaining similar top notch pasture management practices as Lincoln.

In 2008-09, a $5.10kgMS milk price year, one of the farms achieved nearly $3,000/ha operating profit compared to LUDF's $1750/ha, a result which left it mid-table in the 20 farms' accounts analysed. 

 FarmWise consultant and LUDF management team member George Reveley said "The options are we stay with what we are doing as a reference point for relatively low input grass-based systems. The second is we enter the competition using grain, when grain is the right price."

A third option is to reduce emphasis on production and focus on environmental issues, he adds.

A key factor for those achieving superior profitability appears to have been the relatively cheap supplements available, sometimes well under the 5% of payout price benchmark, at $230/t  and with a high me of 12.5-13MJME/kg.

The question going forward is what will be the relationship of grain to milk price, and will that justify the investment to retrofit Lincoln's rotary shed with feeders.

In the past when that calculation has been done the conclusion has been it wouldn't pay, particularly as the herd would need increasing to 750-800 cows and splitting into two, necessitating extra staff.

However, with hindsight profit might have been boosted by as much as $1,000/ha in the past two seasons, he notes.

While such questions are being revisited by the Board, the budget for 2010-11 includes a couple of significant tweaks to try drive profit forward, given the $6.90-7.10/kgMS forecast.

Nitrogen fertiliser will be raised from 225kg/ha to 300kg/ha on non-effluent areas to overcome a recurring mid-summer feed pinch and offset what is suspected to be increasing damage from clover root weevil. "We've probably been missing out on at least 1,000kg of drymatter per hectare." Secondly an extra 3-400kg of silage supplement per cow will be fed.