Pasture practices to blame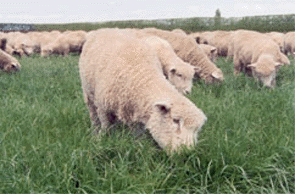 Poor pasture persistence has always been an issue with farmers.
Trials of different ryegrass cultivars often look impressive but often farmers find in 2-3 years time the cultivars dominace is weakening.
There can be many reasons for that lack of persistence from poor fertility, insect damage, drought or as has been suggested in this article in Stuff, overgrazing.
It is expensive to renew pastures but the return is good if pastures survive. Three pasture specialists share their views on keeping new pastures persistent.
Farmers whose pastures dried up and died during the two recent droughts are being told overgrazing is one of the possible causes. Many farmers have claimed over the past three years that ryegrass, with the endophyte AR37, is not as resistant to black beetle as seed companies have claimed. The companies have responded by reminding farmers that the endophyte is resistant to adult black beetles eating the plant, not the larvae feasting on the roots below.

Richard Brenton-Rule, an extension agronomist for PPG Wrightson Seeds, said at a pasture persistence seminar in Te Awamutu this week that the industry had forgotten some of the basics. Farmers were ignoring weed and pest control and grazing management and ending up with dead pastures. Paul Addison, an entomologist for NuFarm, said farmers were grazing pastures before there were three or more leaves on the plants, which damaged pasture. "Only graze when pastures get to three-leaf stage," he said, suggesting standoff pads with supplements to allow for pasture growth.

Black beetle has been unfairly blamed for ryegrass pulling on Waikato farms, according to agricultural consultant Vaughan Jones. Mr Jones, who is holding a field day on improving pastures tomorrow, said it was a lack of lime and other elements, mixed with excess potassium, behind the problem, which became serious during successive droughts.

"The main cause was ryegrass leaves and stems getting hard from low calcium, boron and sodium, and from very high potassium levels, which are common, so, instead of breaking off, ryegrass pulls out. However, the odd black beetle or larva gets blamed, sometimes even when there are none in the soil. It takes several per spade spit to cause the large amount of ryegrass pulling seen over vast areas of Waikato pastures."