First wave of ETS costs hit agriculture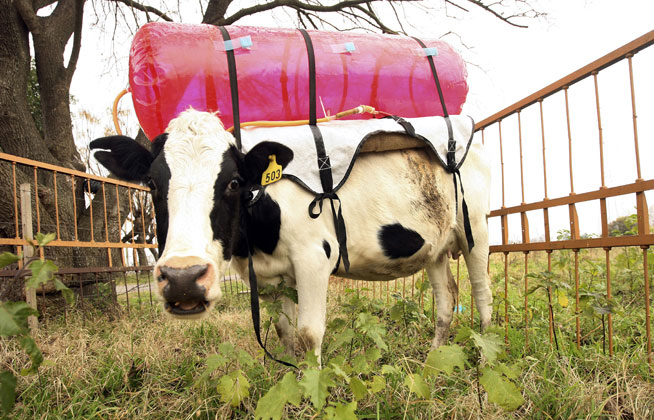 Livestock farmers often have little influence over the prices they recieve for their products.
But the costs of their business are something they can control, and smart farmers rigoursly question all the costs involved in running their business.
Many will, and have, questioned the extra costs associated with the Emissions Trading scheme and find difficulty on seeing where the return will come.
Some with forestry and regenerating scrub will be able to offset these costs but many the increase in prices will be  just an erosion of what small profit they are able to generate out of their operations.
The first tranche of costs associated with the emissions trading scheme, which came into force this month, could cost the meat, wool and dairy processing sectors $65 million a year reports The ODT. Processing companies are still calculating the impact of the July 1 introduction of the emissions trading scheme (ETS) which puts a cost on the emission of greenhouse gases from the transport fuel, electricity production, stationary energy and industrial processes.

The meat industry estimates the scheme will add between $10 and $20 million a year to processing charges, the dairy industry about $45 million but fertiliser companies say it will be minimal.Beef and Lamb New Zealand estimates the flow-back energy costs from processors at between $1200 and $1400 a farm, or $19 million in total.

Figures released by Beef and Lamb calculate dairy-farm liabilities at $3900 a farm a year, based on transport and fuel costs incurred by processors and on-farm operations.Fertiliser manufacturers say the products to be impacted the most were lime, which uses coal for drying, and urea manufacture, which uses natural gas. Both fertiliser companies said electricity for superphosphate manufacture was generated internally from co-generation from sulphuric acid manufacture.

Processing  meat companies will be the point of obligation, meaning they will be responsible for monitoring and paying for their sector's emissions, a situation that has been criticised because it will not alter farmer behaviour.