Sustainability key to dairy growth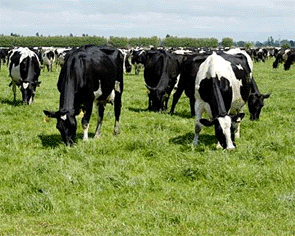 As the worlds largest exporter of dairy products, NZ needs to show leadership, it can grow this industry, sustainably.
NZ's reputation as the lowest cost producer is at risk with dairy developments in South America, challenging for that position.
The industry itself must drive its environmental footprint, and make it defendable to its customers.
Dr Tim Mackle chief executive of Dairy NZ  echoes these comments in NZ Herald as he encourages the industry to face up to the issues of growth.
The greatest threats to NZ's competitiveness as an international dairy exporter are here at home, a major study by DairyNZ, the industry organisation for dairy farmers, shows. The study on competitiveness by the DairyNZ economics group shows NZ is in a strong position through a combination of cost of production and scale and enjoying a strong share of total world dairy export profits, but it says our position will be difficult to defend.

Our challenge is to continue to grow to maintain this competitiveness, but to do it sustainably. The size of our environmental footprint can't continue to increase along with the size of the economic contribution we make to NZ. Over-zealous regulation or regulation imposed because of the industry's inability to adopt more nutrient and water-efficient farm systems are two scenarios the industry must work to avoid.

The strategy for NZ dairy farming is clear on the need to address issues such as water quality, energy and water use. There's up to $10 million being invested by the industry in a research programme aimed at measuring the effectiveness of nitrification inhibitors in reducing nitrous oxide emissions and nitrate leaching while enhancing pasture growth. We're also funding research into reducing ruminant methane emissions and researching grazing strategies and stand-off use to minimise nitrogen emissions.