Bumper 09 season in the south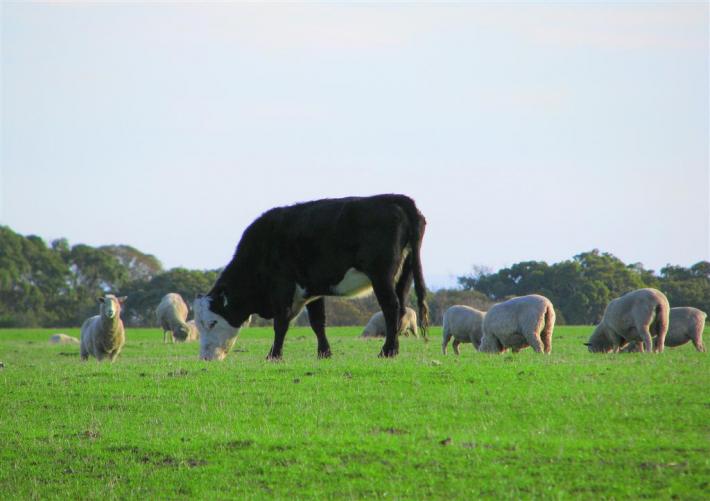 With all the doom and gloom  about the demise of the sheep and cattle industry, this report shows some farmers in that sector are making a profit.
With a summer safe  climate in Southland, grass can be grown in a low cost manner, and costs can be kept as low as possible.
The other interesting conclusion out of this farm business survey is the performace of the smaller owner operator unit, where better stock performance returned improved profits.
While there was some economy of scale with the larger farms having lower costs per stock units, profit was still better on the smaller units.
Big is not always bettter, according to these results.
Sheep and beef farmers in Southland had a bumper 2008-09 season even though their costs rose more than 25 per cent, new figures suggest.

The statistics, from client data for the year ending June 30, 2009, and collated by Invercargill accounting firm Malloch McClean, show farmers reported an average 44 per cent increase in net surplus per hectare compared with the previous year.

Revenue was up about 28 per cent on the back of high global demand for protein.

The figures suggest an average Southland farm with 484ha, carried 4037 stock units at a rate of 11.33 per hectare, and had gross income of about $490,000 with working expenses of about $260,000 and reported a surplus of about $230,000 before debt servicing, tax, personal expenses, and capital expenditure costs.
Partner Campbell Hay said the figures also showed a significant difference in profitability between smaller and larger stock unit farms.

Farms with low stock unit (su) levels (under 2500su) reported a higher surplus of $49.30 per unit compared with those with higher stock numbers (more than 10,000su), which averaged a surplus of $27.37 per su.

But larger farms could take advantage of economies of scale for costs with 17 per cent lower working expenses per stock unit – $60.13 for under 2500su compared with $51 for more than 10,000su.