Dirty dairying checks to increase in the Waikato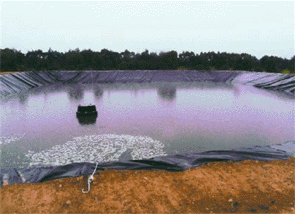 Dairy effluent compliance is the "archilles heel" of the dairy industry, as  high non compliance rates are continually reported, this time in the Waikato.
Intensification of NZ agriculture will always face challenges of producing more, but striving to do it sustainably.
Nothing fires up the urban community more, than debates on effluent laden rivers, or contaminated aquifiers.
The industry is working hard to address these issues, and regulators report next to no deliberate abuses in the non compliance rates.
However effluent control is part of the cost of dairying, and there is no excuse for failures, or lack of investment to solve the problem, when payouts are at excellent levels.
Waikato dairy farmers are again in Environment Waikato's sights as the regional council steps up farm inspections after a five per cent rise in the number of serious dirty dairying cases. Rob Dragten, the regional council's compliance and education division manager, said the council had monitored 700 of the region's 4000 dairy farms between July and December last year and found 175 (25 per cent) were seriously non-compliant.

As a result the council will step up its monitoring programme this season and inspect 1000 farms between now and December, 300 more than last season, bringing a quarter of farms under close random council scrutiny reports The Waikato Times.

The trends, Mr Dragten said, were over-application of dairy effluent on paddocks and inadequate effluent storage – offences were seldom deliberate. Mr Dragten expected Fonterra's effluent  programme, and other industry-wide initiatives, would help bring non-compliance down. From Sunday all 10,500 of Fonterra's suppliers will be inspected on an annual basis by a contractor who will refer any areas of concern to a dairy effluent specialist.

The industry is working on compliance checklists and effluent pond-size calculators, based on soil type and 30 years of weather data, to help farmers avoid falling foul of the legislation. Stew Wadey, president of Waikato Federated Farmers, said he expected this season's figures to be an improvement on last season. "Since then there's been a lot of on-farm effluent field days and I would have expected there would have been an improvement," he said.