New ideas tried to raise meat yield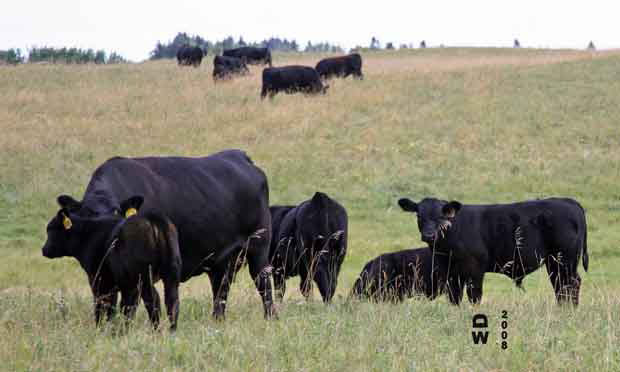 The pressure is on to improve the profitability on sheep and beef operations, as dairy make inroads into their sector with a more profitable land use.
With demand for our product good overseas, and the currency out of farmers control, some of the improved profits must come on farm.
Beef and Lamb NZ's  change of focus and restructuring will help farmer explore ways to improve their operations.
The large difference between the best and worst operations under benchmarking, allows the secrets of management to be exposed.
Using some of the skills and  techniques developed in the dairy industry, and capitalising on some of the advantages of ETS, could help improve profits back to this sector.
Beef and Lamb NZ's Profitable Beef Partnership is making farmers think outside of the square reports The Waikato Times. Waingaro farmers Gordon and Jenni Vernon are considering spraying less herbicide and applying urea instead this season to help lift profitability on their farm. The pair's operation is one of 10 north Waikato farms which signed up to the Profitable Beef Partnership, a rural think tank funded by Beef and Lamb NZ, in March to brainstorm on ways of increasing the profitability of beef weaners.
The group's mission statement was "optimising weaner growth for beef production in the context of maximising whole farm profitability in the Whaingaroa riding". The Vernons are considering saving two third of their $10,000 Agritone 750 bill by not applying the herbicide to the steepest parts of their undulating farm. Having been dairy farmers, until recently, Mrs Vernon said they were bringing ideas from the dairy sector to the dry stock sector and hoped to be able to increase the amount of dry matter produced per hectare using urea.
Since the new initiative was set up in March, members have benchmarked themselves against each other, and are now in the process of trying new ideas from their brainstorming and sharing the results. "We have got pretty good skills from the dairy focus on grass management.The project is a response to the fragmentation experienced by beef and sheep farmers due to multiple meat processors competing for product, and Mrs Vernon can't praise Beef and Lamb NZ enough for its support.

They are also considering planting some of the unproductive gullies to claim carbon credits through the Emissions Trading Scheme as they can earn $4,000 per hectare. "We are not going to lose any farm production at all," Mrs Vernon said. Also worthy of discussion, in the group, was whether to feed palm kernel – a feed so far only really used by the dairy industry.