PGGW sells NZFSU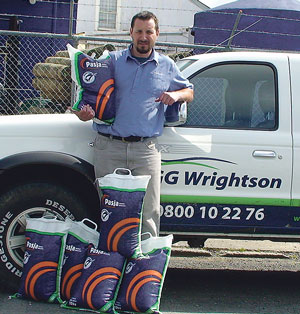 The agricultural service companies of Pyne Gould Guiness and Wrightson NMA, were once icons in the agricultural industry.
But since the merger, and many other investment ventures, the brand seems to have become tarnished.
The leadership role of this company has been challenged, as other companies have acquired increasing market share.
With the sale of their shares of NZFSU the question remains, what return did investors get out of such a venture?
And while they seemed to be able to clip the ticket with management and services sold to NZFSU, the new owners are now saying the company has been badly managed , and fundamental strategic mistakes were made.
NZ agriculture needs a strong service provider, lets hope they can get their act sorted.
NZ Farming Systems Uruguay has been badly managed and has made fundamental strategic mistakes, says the Singaporean giant bidding to take over the company.Olam International, owner of an 18.5 per cent stake in NZ Farming Systems, has offered to buy the rest of the company for $109.5 million, a deal analysts have assessed as well below its asset value reports Stuff.

But Vivek Verma, managing director of Olam's coffee and dairy divisions, says the takeover's main goal is to buy just enough shares to achieve control – 50.1 per cent – and to correct management failures."But after spending some time on the ground and also following the history of the company, we have realised the company has been significantly underperforming and we believe that while the idea is right and Uruguay does present unique opportunities in dairy, we believe the company has erred on a couple of areas.

NZ Farming Systems was established in 2006 by NZ farming interests, including PGG Wrightson and Craig Norgate. The idea was to use NZ expertise to develop dairy farming on Uruguay's lower-cost land, but Mr Verma said the idea had not been executed well.