Foreign Investment fears unfounded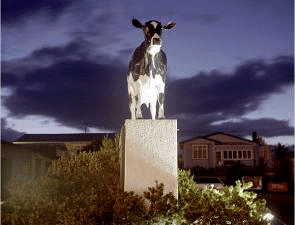 This article by KPMG comments on foreign ownership of farm land and warns the government about changing the rules for political expediency.
They believe high prices for our land, and high costs of production in processing the goods it produces, will keep foreign ownership in NZ low.
They also note that both Fonterra and Zespri are developing global product sourcing strategies to secure year round supply to meet the markets.
With both Alliance and SFF also looking to source product from overseas, it would seem hypocritical to restrict other businesses to do the same.
One  point they make, is recognising the high price of farm land is a deterrent to young farmers. 
Foreign ownership, they suggest could provide opportunities for the development of equity partnerships for young farmers to create entry equity in land.
Fears foreign interests have been mounting a major land grab in NZ, have been shot down by global accountancy firm KPMG in its latest report into the agricultural sector.

Applications before the Overseas Investment Office offered no evidence to suggest NZ was a target for significant inbound investment from overseas governments reports The NZ Herald.

The high price of quality rural land and our position in relation to the rest of the world meant we were unlikely to be at the top of the list of preferred destinations for most foreign land investors, KPMG's head of agribusiness Ian Proudfoot said.

"NZ has some significant agricultural advantages which prima facie would make our land attractive to international investors; in particularly the fact that we have substantial fresh water resources by global standards and that product produced in NZ has a clean, green, sustainable brand attached as a result of its origin."

However this was balanced by the cost of pastoral land in NZ, which was expensive by developed world standards, our isolation, and high production costs.

"Foreign investment offers the potential for us to maximise the value of our land," the report says. The report also found NZ agribusiness companies have the opportunity to benefit from adopting global sourcing strategies.

"It is our belief that a key part of the transformation that needs to occur in New Zealand's agricultural sector is encouraging agribusiness companies to follow Fonterra and Zespri's lead in developing global product sourcing strategies."

KPMG, however, recognised the high price of land here was a deterrent to getting young people onto the land and investing in farms. "Part of the solution relates to the development of schemes that link young farmers with potential equity investors, be they domestic or international, to create equity partnerships that provide an entry point to the farm ownership ladder," KPMG says.