Williamson claims racism, Natural Dairy plans scaled back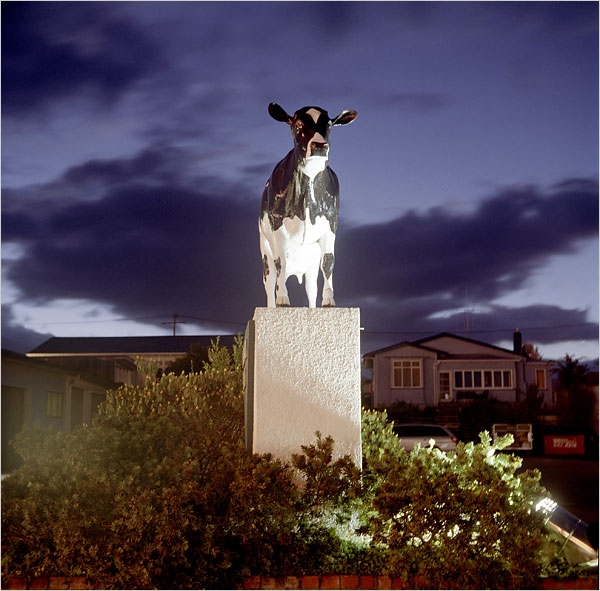 Again more twists and turns in the foreign ownership debate with Lands Minister Maurice Williamson's latest statement in the Dom Post.
Also suggestions that SCF could be sold to overseas interests, and with it the Dairy Holdings stake, will rekindle the debate.
Fonterra will  be hoping that the Dairy Restructuring Act discussions with Government will be favourable, as Natural Dairy is looking to source a large parcel of milk from that source.
Expansion plans from May Wang and her team  seem over, as funds for the NZ expansion are no longer as substantial as first promoted. 
Opposition to foreign investment is more about racism than overseas ownership, the minister charged with deciding whether a Chinese company can buy a large chunk of NZ dairy farms says Land Information Minister Maurice Williamson. 

He will be required to sign off a bid by Chinese company Natural Dairy to buy 16 North Island dairy farms.

Speaking at a small-business conference at Massey University yesterday, Mr Williamson said he would not discuss the Crafar issue specifically, but the general attitude to foreign investment was usually linked to the ethnicity of the buyer.

"The number of NZers who don't like the idea of overseas investment and think it's really a bad thing, really sort of frightens me, and it's really amazing that some of them have actually got Pommy accents."

Mr Williamson recounted a story of a former National Party colleague who settled in NZ from Scotland, then began opposing foreign ownership of farm land.

The Hong Kong company aiming to acquire the Crafar dairy farms, Natural Dairy (NZ) Holdings, has scaled back its NZ investment plans after running up against the Hong Kong Stock Exchange's listing rules.

"The company will continue to pursue business opportunities in the dairy products business sector" in NZ, and will seek supply agreements with dairy processors "directly or indirectly through local agents so as to secure supply of dairy products", Natural Dairy said.

The "very substantial acquisition" deal proposed in February from NZ company UBNZ Funds Management, controlled by local woman May Wang, has now been terminated, but UBNZ spokesman Bill Ralston said the decision did not affect the money already committed to buy the Crafar family farms and secure dairy processing facilities.

UBNZ Funds will have to source about 39 million litres of raw milk from Fonterra, and has told Natural Dairy it has leased a vacant factory and sourced three UHT milk production lines.