Natural Dairy help out in Earthquake relief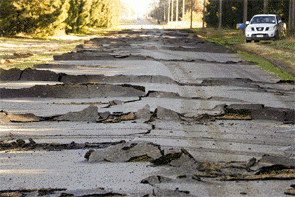 In disasters many different traits of human characters show out, some are positive, some are negative. This earthquake crisis has been no different.
The helping out of neighbours in a crisis is part and parcel of country life. In my farming career neighbours and friends helped out when fire, snow and major rain storms at lambing and shearing, were too much for one man to handle.
This spirit still seems alive today as the randomness of this quake, allows some not as badly hit, to help others in need. The Federated Farmers infrastructure, experienced at coping and organising in disasters, has been valuable in communication and advice.
 What may have been missed in the support from the corporate sector was Natural Dairy's $200,000 donation to the earthquake fund. Maybe this foreign owned company has a better understanding of rural NZ's ways, than many thought!
The Hong Kong head office of Natural Dairy (NZ) Holdings Ltd is pledging NZ$200,000 to the relief efforts in earthquake damaged Christchurch and surrounding districts reports Scoop.

The company is seeking advice from New Zealand authorities as to how this aid can be best distributed to the Canterbury community and what form this assistance should take.

Natural Dairy sends its sincere sympathies and best wishes to the people of Canterbury at this difficult time and wants to help in any what it can.