Carter urges more loyalty from farmers to meat companies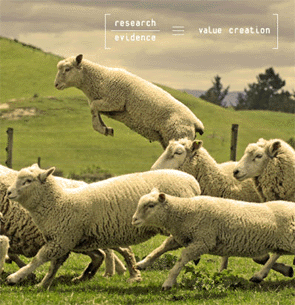 A theme by industry leaders calling for operators to show long term support for farmer owned companies is gaining more voices.
If however farmers are to commit to one company for a year they need to see more transparency in pricing. Nothing annoys farmers more than special deals done with others that reap rewards for those with similar stock. Farmers need transparent pricing to bench mark efficent and profitable companies to follow.
An industry approach to marketing overseas that benefits all farmers, would also help regain the trust long since lost with some meat companies.
With products selling for high levels overseas, but farmers still not making sustainable profits, the industry is at a pivotal stage in moulding it's future. Beef and Lamb NZ are asking for your views on the strategy ahead, share your vision for the meat industry with us as well.
A call for farmers to commit long-term support to a farmer-owned meat company for the sake of the industry has been echoed by Agriculture Minister David Carter, who has promised government help if structural change is needed. During a series of supplier meetings last month Alliance chairman Owen Poole pushed the need for farmers to offer more loyalty, saying a 30 per cent shift in supply would have the same benefits as a medium-sized merger but without any risk, extra costs or need for regulatory intervention.
Mr Carter said he believed part of the sector's problem lay with farmers demanding competition at the farm gate so they felt they got the best deal of the day. More loyalty was needed to help meat companies manage challenges such as currency, he said."There's a responsibility shifting on to farmers to deliver loyalty to the company of their choice on a longer term basis."

The Government would consider getting involved in the consolidation of the beleaguered meat sector if that was requested, he said in The Southland Times. While the Meat Industry Association and Beef + Lamb NZ meat industry review currently underway might lead to a "credible plan", Mr Carter said he believed the industry's structure would become part of that debate, even though it was not in the review's terms of reference.

The joint review might be enough to drive some meat companies into considering a future together and that might necessitate government involvement, he said."You can just sense the industry players realise the seriousness of the situation and that the status quo can not be allowed to continue if we are to have a viable sheep industry."