Dairy prices likely to stabilise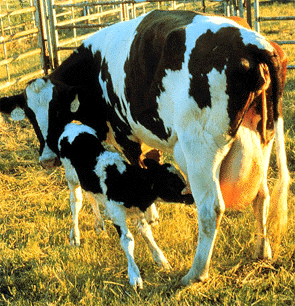 Stability of pricing is sought by farmers as they compete in the global market. With NZ's currency being heavily traded in the world, it is often influenced by  factors not at all related to NZ.
As Beef and Lamb NZ reported our agricultural commodities which are all selling for strong prices overseas, are often influenced heavily by the currency at the farmers expense.
Fonterra with their  two weekly globalTrade auction,  and  NZX 's with its wwi    proposed dairy futures platform, will improve market information and security for dairy products for traders, processors and farmers alike.
With prices strong, how much will increased production in the US influence future prices?
The start to Fonterra's two-weekly internet auctions of dairy product this Thursday will be watched more closely than normal to gauge whether prices are continuing the recovery started at the September 1 sale. For NZ, however, a cloud is hanging over the auction in the form of the exchange rate, which yesterday pushed the NZ dollar to US73.17 cents before settling at US72.96c at 5pm.

The NZ Stock Exchange Dairy Trader predicted prices at tomorrow night's globalDairyTrade auction will stabilise, saying that an increase in the supply of whole milk powder will ease some of the pricing pressure. It added that demand appeared strong at current prices reports The ODT.

Milk production in the United States was picked to grow 1.8% in the 2010 dairy season and another 1.8% in the 2011 season, as farmers react to improved milk returns and stronger commodity prices. Prices in the last globalDairyTrade event on September 1 rose 16.9%, reversing four months of declining prices. Other dairy products not sold on globalDairyTrade, such as butter and cheddar, were also strengthening in price, according to the Dairy Trader.

The market for skim milk powder would be stabilised by the European Union accepting slightly lower tender prices for stockpiled product than current local prices.