Fonterra to develop new dairy farm in Yutian County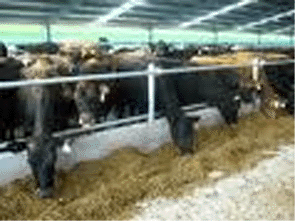 Fonterra's announcement that its investing in farms to expand milk production in China and India, seems in conflict with their opposition of the proposed Chinese farm investment of Crafar farms.
It is also interesting that this Chinese development will be an indoor housed operation, similar to that proposed by a group of farmers in the MacKenzie basin.
Is this a "do in Rome what the Romans do", or are the principles that drive NZ dairy at home forgotten when investing overseas? Are animal welfare principles that NZ industry follows to be adhered to in other countries, or do Chinese cows not care?
How happy are the Fonterra shareholders about this world wide production expansion being funded by their capital? Will the costs and profits from these ventures be transparent in the Fonterra accounts or will this be another NZ Farming Systems where large amounts of capital was wasted?
Fonterra and the Government of Yutian County of China today formally agreed to develop a new Fonterra dairy farm in Yutian County, Hebei Province. Fonterra's NZD42 million (RMB200 million) investment signals the next step in its strategy to expand local milk production on the ground in China, following the successful pilot of Tangshan Fonterra Farm. Fonterra CEO Andrew Ferrier and Fu Zhenbo, deputy party secretary from Yutian County signed the agreement in a ceremony in Beijing today. "The fast-growing demand for dairy in China will be met by locally produced milk and we want to be working alongside the local dairy industry to help meet this demand.
The new free stall dairy farm, Fonterra Yutian Farm, will be developed on 42 hectares of land in Yutian County, Tangshan City, which is halfway between Beijing and Fonterra's existing farm in Hangu, also in Tangshan City. The location has good access to water, feed supplies and locally grown crops like corn silage. It will consist of 12 barns, feed storage facilities, 24/7 milking parlour and waste water treatment systems.

The setup and management of Fonterra Yutian Farm will be similar to Fonterra's first pilot farm in Hangu. Established in 2007, the farm has grown from 3000 cows to over 6000 and is producing around 25 million litres of milk for local consumption. The new farm is managed under a Risk Management Programme and audited according to Fonterra's Standards of Excellence for milk production, to ensure the production of safe, traceable, high quality milk.  Milk quality consistently meets the finest Chinese and NZ standards.   

The farm will house around 3000 milking cows, imported from NZ and is expected to employ around 100 local people, most of whom will live onsite in a housing facility. The farm site construction will take around 12 months, with the new herd expected to start milking in November 2011.