NZ lamb numbers back 10%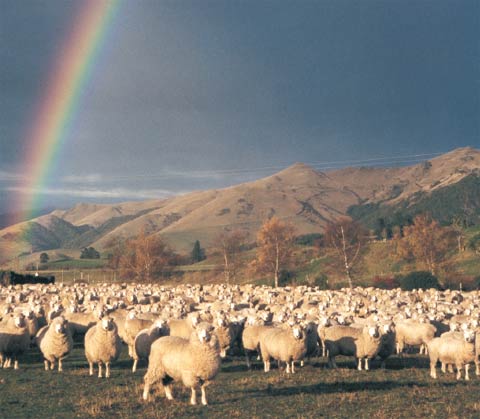 At last some concrete evidence to quantify the early spring losses of lambs from the poor September weather conditions.
Both Islands were affected and lambing percentages are back to the lowest levels seen since 1995.
Later hogget lambs helped reduce the shortfall as their later lambing meant they missed the worst of the spring storms.
B&LNZ predict fewer replacements will be kept as cashflow will determine as many lambs as possible will need to be sold under a tough financial climate.
The 1.4 million lambs short on what was killed last year, plus a reduced mutton and beef kill, will force once again meat processors to look at their surplus capacity.
The Beef + Lamb New Zealand  Economic Service's annual Lamb Crop Survey released today shows the number of lambs tailed was 25.11million head – 2. 8 million less than last spring - and the largest between-season percentage decrease seen in 21 years. B+LNZ Economic Service Director, Rob Davison says both Islands were affected by the cold and wet weather patterns that saw heavy snow fall to sea level in Southland during late September.

 "North Island lamb numbers were back 9.5 per cent, while South Island numbers were back by 10.4 per cent. Any regions where lambing was in full swing late September were affected."Overall, the ewe lambing percentage across the country was 109.6 per cent. That's 11.9 percentage points lower than last season's 121.5 per cent – the lowest percentage we've seen since the spring of 1995. Lambs from hoggets were up 6.2 per cent on last season – this was partly because hoggets generally lamb later in spring and so largely avoided the adverse weather.

However, Mr Davison says continuing cooler weather, a lack of sunshine and consequent low pasture growth rates mean across the country, lambs are an average of two or three weeks behind where they would normally be at this time. As a result, early drafts are down in both numbers and average weights.

"We estimate lambs for export will fall 1.4 million (-6.8%) on last season, to 19.5 million. The reason for the lesser decline than the 2.8 million fall in the lamb crop, is that we predict fewer replacement lambs will be retained this season compared with last season's high retention. This season the trade-off will be to keep fewer replacements to generate cash flow.

 With fewer lambs to finish, average weights are expected to be up 1 per cent on last year to 17.8 kg which would make this the highest on record. The prediction is that farmers will draft as many lambs as possible early to take advantage of the new season lamb schedule prices, then hold off until later in the season, opting to produce heavier weights to maximize per head prices – while at the same time hoping for a decrease in the New Zealand dollar by later in the season.

 The Lamb Crop Survey is compiled using information gathered by B+LNZ field staff from about 540 properties – equivalent to 4 per cent of the country's commercial sheep and beef farms.