Farm sales slowest in years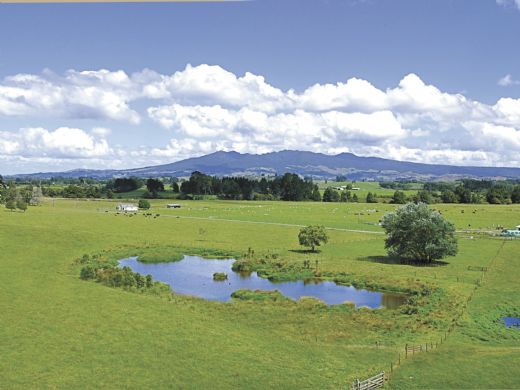 Honesty and openess by these two real estate agents, shows just how quiet the rural real estate market is.
With so many properties on the market, and so few selling it must be very hard to get a feel what true values really are.
With commodities strong for wool, lamb, mutton, beef, venison, velvet and dairying, it is not  income that is holding these sales back.
Poor historical profits that have been created by cost issues, and too high a debt are restraining many farms, and until there is an adjustment little will change.
The adjustments will come when the banks tight financial controls bite, and some farms are sold at reduced levels. New farmers will enter at sensible capital values, that will be determined more by the farms productive value, rather than its speculative worth.
Two real estate agents say it would take nearly six years to sell the Waikato's farm inventory of 296 farms if sales continued at the current rate. In their Rural Agent blog, Stuart Gudsell and Sharon James, real estate agents at the Te Awamutu branch of PGG Wrightson, said on the market there were 134 dairy farms, 128 grazing farms, 19 finishing farms, eight cropping farms, three horticultural blocks, two specialist livestock farms and two forestry blocks.

Real Estate Institute of New Zealand figures, quoted by the pair, show the Waipa district was the only district in the Waikato to sell any farms in August, with two sales reports The Waikato Times. September saw two farm sales in the Waipa district, one farm sale in the Matamata-Piako district and four in the Waikato. In October, one farm sold in each of the districts of Matamata-Piako, Otorohanga, Taupo and Waipa. Prices ranged from just under $1 million to just over $3 million.

In the July to September quarter, 100 lifestyle blocks sold in the region, but 1296 remain on the market, which the agents estimate would take just over three years and three months to sell at the current rate. They said if no more rural properties were listed in the Waikato it would take 299 weeks to sell every listed farm and 170 weeks to sell every listed lifestyle block. Lifestyle block sales in the Waikato have again decreased when compared with a month earlier. Total sales for October were 23, compared to 33 in September and 44 in August.

"Needless to say, this is not the direction the market traditionally tracks as we progress through spring to summer," the pair said in their blog. "Cautious optimism is being felt in two of the Waikato's districts; Otorohanga district has achieved its first farm sale (finishing) in five months, and Taupo (grazing) in six. However, with only four farm sales in the entire Waikato region for the month of October, this optimism is perhaps premature.

Dairy farmers, while promised a good milk cheque with the lift in milk commodity prices, were still retiring debt following a couple of bad years and suffering from fallout from the global recession – as were the typical buyers of lifestyle blocks who didn't have enough confidence or cash to invest.