PGW Finance to put in cash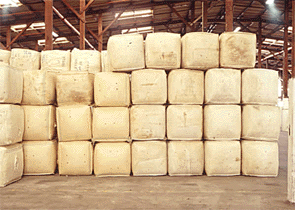 Call me cynical but PGGW Finance offer to fund farmers shares in Wool Partners Co-Op's bid for more capital reeks of self interest.
The parent company is desperate to sell its wool arm at the price agreed, and farmers need to think carefully before borrowing at 10% for this investment.
This will be a long term investment requiring large amounts of capital, and an ongoing market development fee, using money that many farmers do not have, or could use in areas where the return will be more profitable.
History has proven wool investments and PGGW ventures have been disappointing in the past, so careful thought needs to be made before borrowing for this deal.
The number of strong-wool farmers signing up to a proposed new co-operative aimed at dominating the wool industry has slowed, with growers unwilling to commit because they are cash-strapped. As a result, PGG Wrightson Finance says it will step in to lend funds to wool farmers to subscribe for shares in the 100 per cent grower-owned Wool Partners Co-operative. The PGW Finance's parent PGG Wrightson is trying to exit its 50 per cent ownership in the company from which the new co-operative company is being formed.

WPC will not proceed unless it gets commitment from wool farmers with more than 50 per cent of the strong wool market. WPC is a vehicle that could consolidate the fragmented wool industry but it poses a challenge to rival wool brokers and exporters.

So far, the farmers in the industry – totalling about 12,500 – have yet to give their support to the prospectus-based offer in sufficient numbers to satisfy the backers. If it does succeed, the new co-op would replace Wool Partners International – 50 per cent owned by the growers (Wool Grower Holdings) and 50 per cent by PGG Wrightson. PGW Finance is offering growers finance for their initial subscription of 20 cents a share, with a repayment to be made on or before May 2012 and charging 10 per cent interest reports Stuff.

PGW Finance chief executive Mark Darrow said it made good business sense for the finance company to advance funds to farmers. Asked if the loan strategy was driven by PGG Wrightson's desire to exit the old WPI , Darrow said: "No. It's what we do – we lend to farmers, we lend for farming purposes ...

Grant said he was concerned at a drop off from the previous indications of support in the last couple of days shown in fewer subscription cheques arriving. Grant said in the last few weeks farmers had identified cashflow problems, around the spring period, and in the last few days there had been a lot of concern about the dryness now starting to develop within the sheep and beef areas of NZ.

"If we took the tracking of the last couple of days we would be struggling to get to the $65 million by the 17th ... [but] we are still confident that 60 per cent of farmers are interested to be in the co-op going forward," Grant said.WPC deputy chairman Mark Shadbolt said farmers that joined the co-operative would be tied into the model for five years, before being allowed a chance to redeem shares.