Sheep and beef profits increase by 11%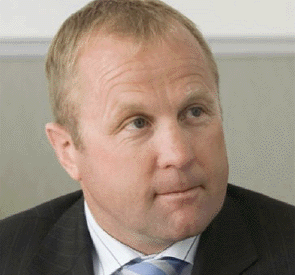 Beef and Lamb NZ's mid season update is a stark contrast to the new season price review of their products they forecast in September.
While it would have been produced before the September storms which decimated over a million lambs, the difference in what farmers have been receiving and what they forecast is significant.
The sensitivity of our products to currency fluctuations, which have been one of the main emphasis of the earlier report, appear today to have been insignificant.
A world wide shortage of sheep meats and wool stocks that have been run down were in evidence in the spring, but were not predicted to have the influence they obviously have.
Are farmers served well by Beef and Lambs Economic service in predicting future market trends, so they can plan well for the year ahead?
Sheep and beef farmers are in line for their best profits for five years, but even so returns on their farm values are likely to be under 1 per cent on average. Average sheep and beef farm profits are expected to be up about 11 per cent to $67,600 for the June year 2011, on the back of high lamb, mutton and wool prices and a drop in fixed term bank interest rates, according to Beef+Lamb New Zealand. Mutton prices are at record highs because of a global shortage and wool prices are forecast to be up 40 per cent this year, the best in about 20 years, as buyers scramble for supplies.

In its mid-season update, Beef+Lamb's Economic Service said lamb, mutton, beef and wool prices were all up on last season, though offset by an extremely high New Zealand dollar. But production and profits have also been held back by the spring storms, and in some regions stock numbers have been low after several seasons of drought. Returns on the farm's value were about 0.5 per cent in the past year, so even though this year's forecast would be better, it would only lift returns to about 0.6 per cent, Economic Services director Rob Davison said.

Farm spending was being held back as farmers paid back debt built up in the bad years, he said, especially those farms hit by three years of drought such as on the East Coast of the North Island. The poor returns on capital reflected rising land prices, in part because of a 19 per cent fall in land available for sheep and beef farming in the past 20 years, as cities expanded and more land went into forestry and dairying.

However, Mr Davison said all signs suggested lamb prices would remain strong for some time, because of tight global supplies.The report forecasts lamb to sell for an average $95 a head this year, up 18 per cent on the last June year, assuming an exchange rate of US76c. A global shortage of mutton led to record prices in the December quarter.Mutton was selling for about $90 a head in November, up 70 per cent on the same month last year, though prices have since eased. The Economic Service forecast an average per head price of $70 for the year, much closer to the price of lamb than usual.

Wool returns were expected to boom more than 40 per cent this year, with total exports forecast to hit about $800m this June year. Prices have rocketed up after buyers ran down their inventories to extremely low levels as they tried to cut debt during the recession.