Andrew Ferrier to step down in second half of 2011 while board searches internally and externally for new CEO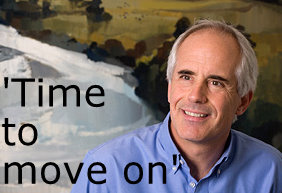 Fonterra has announced that Andrew Ferrier will step down as chief executive after 8 years later this year and that the board would conduct an external and internal search for a replacement.
Chairman Henry van der Heyden said Ferrier had indicated some time ago that he wanted to move on by the end of 2011.
"As a result, Fonterra and the Board are well prepared for a smooth transition to a new CEO," van der Heyden said.
"Andrew has devoted eight years to building Fonterra into a highly successful cooperative delivering great results for its farmer shareholders and New Zealand," he said.
"Fonterra has never been in better shape, and that is a credit to Andrew's leadership," he said.
"Andrew has always placed great emphasis on finding the right people, building a strong team, and on succession planning. He has always wanted a planned and orderly transition to a new leader and we are particularly grateful for the flexibility he has shown the Board."
Van der Heyden said the search would be conducted internally and externallty, but the assessment and development of internal candidates had commenced nearly two years ago and an international search was put in place at the end of last year.
"It is possible that we will have identified a suitable candidate by the second half of this year, but Andrew is committed to continuing in his role until we have found the right person," he said.
Ferrier, a Canadia, said he would continue to live in New Zealand, but wanted the flexibility to spend more time with his family, including in Canada.
"I have had 17 years as a CEO, including eight years at Fonterra, and I am looking forward to more flexibility in my life, spending more time with my family, and choosing from a number of business interests that are available to me," he said.
(Updated with picture and details)