Movements in sheep and beef input prices 2010/2011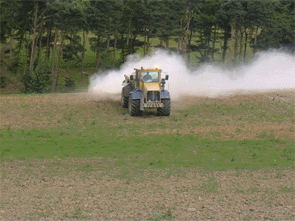 The Economic Service of Beef and Lamb NZ released their annual look at sheep and beef input costs, and this year reveal a sharp increase by 4.1%.
The currency fluctuations are often a double edged sword for farmers with advantages/disadvantages on the production side often compensated by cost changes.
Nearly all farm costs have increased in value, with fertiliser the biggest input in expenditure for many farmers rising by over 7.5%, and that is before the latest increases which Ballance announced recently.
Debt, fuel, and rates, all rose significantly during the year, and these were the main contributors that caused onfarm inflation to rise cumulatively by 40% over the last 10 years.
To achieve good profits in this sector, pastoral sheep and beef farmers should continually look at their costs, or the recent product price increases could get eroded away.
  NZ sheep and beef farm businesses faced a 4.1 per cent increase in input prices for the year ended March 2011. This was a stark contrast to the year before when farm input prices decreased 2.9 per cent, according toB+LNZ Economic Service Movements in Sheep and Beef Farm Input Prices 2010-11 report.The increase has been driven by the price of fertiliser, fuel and increases in banking interest rates, says Executive Director, Rob Davison.
 "NZ either imports fertiliser or manufactures it from imported rock. As this has a high imported content, the stronger exchange rate than for the previous 12 months, provided one of the few exchange rate benefits moderating offshore price increases in New Zealand dollar terms. Even so, the on-ground price of fertiliser increased 7.5 per cent. Bank interest rates are the other big expense and the price of interest increased 5.4 per cent. This increase included maturing term mortgages being refinanced at higher interest rates.
 Mr Davison said it was fuel that accounted for the single largest price increase during the 12 months to March 2011 – up 14.1 per cent and follows a 9.6 per cent increase last year. Insurance premiums are up 5.6 per cent and Local Government rates increased 3.5 per cent.