Who will be Fonterra's new boss?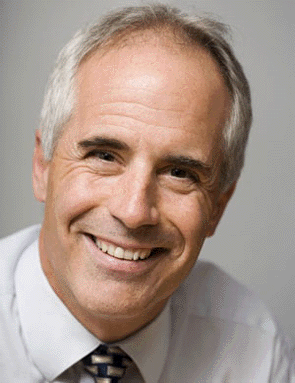 There has been much interest in who will replace Andrew Ferrier as CEO of NZ's biggest company. Some NZ high flyers names have been bandied about, the most notable being Chris Liddell, and Air NZ's Rob Fyfe, but it appears an insider may be favoured.
The choice will be important in driving this co-operative forward, as a crucial part of NZ's economic future. It is a difficult job balancing the wishes of a large number of conservative farmers and competing in the harsh world as a world leader in food exporting.
Also, working with hands on directors is not every CEO's choice, but the rewards are substantial, and many farmers would understand why an insider would be favoured.
Have you any views on what sort of leadership Fonterra needs and what are the future strategies it should be pursuing?

With the clock ticking down to the announcement of Fonterra's new chief executive, ex-GM's financial chief Chris Liddell and Air NZ's's Rob Fyfe have been ruled out of contention, with the money on an internal appointment. Sources said number two at the dairy giant, trade and operations managing director Gary Romano, is strongly favoured to succeed Canadian Andrew Ferrier, who will leave in the second half of this year reports Stuff.

The timing of Mr Liddell's departure in April from the chief financial officer's role at the Detroit carmaker, soon after Mr Ferrier's advised departure, led to speculation he might return home to lead NZs biggest company.There was interest "on both sides" in him for the role, the sources said, but he was not considered "the right fit" for a farmer-owned company,  whose board of directors are predominantly farmers representing the interests of 10,500 generally conservative dairy farmers fiercely protective of the company's cooperative status.

Air New Zealand chief executive Rob Fyfe was also "in the mix" for the $5 million a year job, sources said. Fairfax reported in April last year that Mr Fyfe, 49, wanted to step down within 18 months to find a new challenge.  Considered an inspirational "people leader" who has spent six years at the national airline, Mr Fyfe was a popular choice among industry observers. But again, because of "different personalities and styles", he will not be Fonterra's new chief executive, sources said.

Fonterra chairman Sir Henry van der Heyden is a dairy farmer and heavily involved in the daily running of the $16 billion annual revenue company. His farmer-director colleages are also known to have their "hands in the gearbox, a governance situation which could be challenging for a public company executive to adjust to. Also  the shareholder base could be sensitive to an appointment from a public-listed company background. The chief executive and his management team also have to work with farmer watchdog, the Fonterra Shareholders Council, which monitors and reports annually on the performance of the world's leading dairy exporter.

Managing director of Fonterra's Australia and New Zealand business John Domani is was also an internal contender, sources said. The Australian has 25 years experience in international consumer brands. Unilever's Western Europe president, Jan Zijderveld, was also a possible candidate, sources said. He was born in the Netherlands, raised and educated in New Zealand, and is a graduate of Waikato University who has retained close ties with this country. Mr Romano, 51, is an Australian who joined Fonterra legacy company New Zealand Dairy Group in 1997 from Alcoa, the Boston Consulting Group and Dairy Partners Americas. He is currently responsible for Fonterra's manufacturing and supply chain roles.

When Fonterra was created with government support from a giant industry merger in 2011 it was envisaged to become a Nestle or a Danone. Instead it had "muddled" along, not doing badly, but with a lot of help from high commodity prices, an industry commentator said. "Andrew has done a very good job building the organisation, doing the basic things well, but there hasn't been a strategic initiative of note. Now is the time to fulfil its birthright and the commitment to the government."