PGGW refocuses on its wool business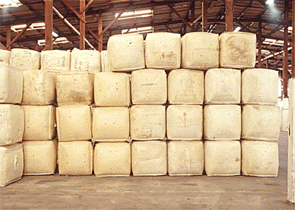 The wool sectors history of turmoil in strategy and direction took another turn with PGGW taking  direct control of Wool Partners International and rebranding back to where it was with PGGW Wool.
The merry go round of ownership changes will not instill much confidence with growers, although they did have their chance but failed to support the cooperative bid.
In an industry that has struggled for profitability over the years the cost of this aborted ownership change will be hurtful to many.
More unproductive costs will be had in the High Court with Godfrey Hirst to challenge the Commerce Commissions decision to create a monopoly in wool scouring in NZ, by allowing Cavalier to buy the controlling shares of Wool Services International.
It is indeed ironic just when the market and prices have reached levels that are back to sustainabilty, still parts of the industry continue to be divisive which will in the long run be, a cost borne by the long suffering producers.
PGG Wrightson Limited announced today that it had taken direct control of Wool Partners International (WPI) and from 1 July WPI would trade as PGG Wrightson Wool.  For some months since the failure of the Wool Partners Co-operative to raise cash to acquire WPI, PGG Wrightson has left the door open for growers to bring forward any "Plan B" proposal to acquire WPI. George Gould, PGG Wrightson managing director, says that phase has now closed.

"Whilst we will always strive to ensure that PGG Wrightson Wool meets our client growers' needs on farm and in the market place, our wool business is not for sale," Mr Gould said."We at PGG Wrightson see wool once again as a core business service alongside our livestock, rural supplies, grain and seed, real estate and other businesses," Mr Gould said.

PGG Wrightson also announced today that it had agreed in principle to place Wools of NZ into a grower trust for the benefit of NZ strong wool growers. Details of the trust, including its objectives and beneficiaries, are still being finalised but the overall intention is that Wools of NZ, in 100% grower ownership, will provide the basis for national wool grower unity that has long been the aim of those that sought grower ownership of WPI. Wool exporter Bloch & Behrens, also wholly owned by PGG Wrightson Limited is unaffected by today's announcement.
Carpet manufacturer Godfrey Hirst NZ has filed its High Court appeal against the Commerce Commission's decision giving Cavalier Wool Holdings the go-ahead to acquire the wool scouring assets of Wool Services International. In February, Cavalier Wool Holdings applied to the commission for authorisation to buy the scouring assets of wool processor and exporter Wool Services because in doing so it would create a monopoly in the NZ wool-scouring industry reports Stuff.

The Commerce Commission can authorise the creation of a monopoly if it believes the public benefit would outweigh any negative consequences. In its application, Cavalier argued industry consolidation would make New Zealand more competitive against Chinese rivals and keep Wool Services' assets Kiwi-owned. On June 10, the competition watchdog approved Cavalier's application, saying if the move went ahead it would lead to "considerable cost savings" in the industry.

But Godfrey Hirst will argue the commission was incorrect in ruling the acquisition would benefit the public, and did not give enough weight to anti-competitive factors including the ''substantial degree of market power'' the acquisition would give Cavalier, already NZ's largest wool scour.