Tesco's demands non-mulesed meat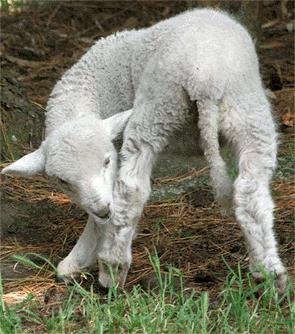 Animal welfare issues are now influencing customers buying decisions, but is the customer always right on all issues that protect the animal? Will this decision to source only non- mulesed lamb product from Australia be followed by a ban on castration and tailing for lambs in NZ farms?
The tailing and castration of stock are done for animal welfare reasons so when is it the customers job to determine what is good or bad for the animals wellbeing.
Daginess and accompanying flystrike are a terrible affliction to the animals health, so should the customer determine that the animal can suffer this outcome?
The key to many of these issues is the development of welfare codes and best management practices that are involved in quality systems by the farm the animals are produced from.These are now becoming more commonplace in sourcing animals by meat exporters and should be a base standard for export stock.
The world's largest supermarket chain, UK-based Tesco, plans to source Australian lamb from flocks that don't mules.Tesco already sells Australian lamb, but has approached meat-processing giant JBS Australia to supply some of its stores with lamb from accredited, mulesed-free Australian farms reports The Weekly Times.

Though prime lambs are generally not mulesed, The Weekly Times understands Tesco is seeking lambs from flocks that do not practice mulesing.
Tesco has 5380 stores in 14 countries, 2500 in the UK alone, and strong ties to Coles which, over the past 12 months, has waged a war on its major competitor on the basis of animal-welfare issues.

But while market pressure to move away from mulesing has caused angst in the wool sector, lamb producers have welcomed the inquiry. Sheepmeat Council of Australia president Kate Joseph said the development was positive for Australian lamb producers. "In all markets, it's about supplying the customer with what they want."

Australia has a relatively small European Union sheepmeat quota of about 18,700 tonnes. New Zealand, by comparison, has a quota to supply the EU with close to 230,000 tonnes, but had been falling well short of this mark in recent years. New Zealand has traditionally dominated the UK lamb markets; almost half of all lamb produced in New Zealand goes to Britain.

Victorian breeder Dwain Duxson of Multipurpose Merinos at Marnoo, said branded meat offered exciting opportunities for producers. He pointed to the wool industry's National Wool Declaration system as proof breeders could adopt farm assurance programs that would satisfy growing demands from retailers. "Instead of producing for a market we don't know much about, having a customer say what they need is a good thing."