Market knowledge the key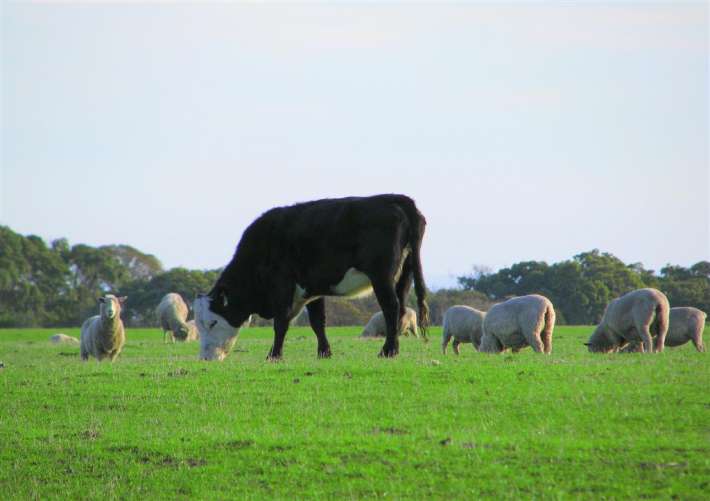 Fresh from years of work at Beef and Lamb NZ's economic service Con Williams, now heads the agribusiness economic team at ANZ National, and shares these market perspectives with farmers in Gisborne.
The theme seems to be don't expect prices next year as good as this, and early signs in the commodity markets and the rising currency now at 20 year highs, are indications he could be right.
The importance of Asian economies for our agricultural commodities was emphasised, although we are still heavily dependant on the European community for the sale of our lamb.
Knowledge about commodity prices and markets helps farmers future-proof their businesses, says ANZ National Bank agri-economist Con Williams. Speaking to farmers and others involved in the rural industry in Gisborne this week, he said commodity prices across the board had peaked and would soften, but should remain at a relatively high level compared with prices seen in the past reports The Gisborne Herald.

Many people in the supply chain — processors, supermarkets and the end-customer had not had time to adjust their margins and cost of production and now some kick-back was starting to come down the supply chain."This has been highlighted by some key commodities starting to come off their peaks in recent weeks." A key reason that led to the upward shift in commodity prices had been growing protein demand in the Asia-Pacific region, particularly in booming growth areas such as China and South East Asia.

Alongside increased demand for protein, the tight supply of lamb this year, highlighted by weather events throughout the lambing season, had increased demand which was reflected through price. But with a "normal" lambing season, he said supply would be greater, and this was expected to have a slight adverse effect on price. Sixty percent of New Zealand's returns for lamb came from the United Kingdom and Europe."Prices got too high and the Easter retail trade was down in the UK by 20 percent this year. The value of the secondary cuts, of which 17-20 percent was going into China, the Middle East and North Asia, was also up and would underpin the value of the lamb carcase in the next two to five years, as well as the portion of chilled to frozen product exported. Pelt and mutton prices were also strong.

Mr Williams predicted farmers would average $90-95 a head for an 18kg lamb next season. "This season the average is likely to be $105 per head — people need to be mindful of that when preparing their budgets."

Wool price is at an all-time high but was also expected to soften slightly. Mr Williams suggested there to be a relationship between wool and cotton prices, cotton having risen 100 percent in the past 12 months. In response the area of cotton planted had increased by 15 percent, so natural fibre prices were expected to drop back a little. Cotton inventory is at an all-time low and rebuilding, and synthetic production costs are up, both of which help wool demand. Mr Williams encouraged farmers to keep an eye on what cotton prices do.

He believed the future looked bright for New Zealand beef exports. Nearly 50 percent of New Zealand beef was exported to the US. The greatest factor influencing the export beef market was the price and supply of grain in the States. There is a growing demand for corn for fuel and 40 percent of the US corn crop is now used for ethanol production. This has caused many US feedlots to sell capital stock, reducing beef numbers which should have a beneficial effect on the New Zealand beef market in the short-term — however the exchange rate is still very much a concern. Longer term forecasts look good but increased competition meant New Zealand would need to provide a point of difference.