Welcome end in sight for forced farm sales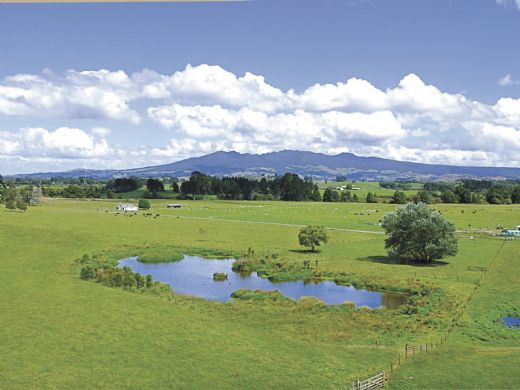 Is this just real estate spin or is rural real estate on the move again and can we expect modest price rises based on stronger product prices and profits?
As reported earlier from the June real estate figures, more farms are being sold than last year, but at values last seen in 2004. The banks have signaled their intention to lend more on profits and less on land value, so if product prices continue, we can expect more sales.
The challenge for the livestock industry  is improving average on farm performance closer to the level of the top 20%, which will help achieve satisfactory profit goals, and allow farm expansion options to be explored.
Forced farm sales have almost dried up, says one of Bayley's leading farm sales managers reports The Manawatu Standard. Pete Stratton said there had been high-profile sales such as Ken Thurston's Tawera Farms, which were in receivership, and two cattle farms in northern Manawatu which were owned by the Capehorn and Nitschke Trust.

In some cases, people had bought land at the price highs of 2004 to 2006, and were caught out by several years of low product prices and little or no capital gain, he said. "Steep hill country is still selling, but it is harder work with fewer tenders than the good land, which is always in demand," Mr Stratton said. In the past 12 months, forced sales made up one-third of the $120 million of farmland sold in the region. That compared with only 20 per cent in the previous 12 months.

"Although Whanganui-Manawatu is one of the biggest region's for sheep and beef, there have been few dairy farm sales." But there had been interest in sheep and beef finishing properties.Most of the "stressed farm sales" were over, with only a few more still to come."But we're seeing a confidence with high product prices we have not seen before," he said. "Many of the banks are taking a wait-and-see approach."

He said historically banks were more relaxed with their lending, relying on capital gain, but now cash flow was king, and if the figures did not stack up, banks were reluctant to fund land-buying.Mr Stratton said the Rugby World Cup and the huge lift in farm returns would generate renewed interest in farmland from expatriates coming home or visiting New Zealand. He believed the bottom of the price cycle for farms was last year, and a large pool of unsatisfied buyers were still keen to enter the market.