Beef and Lamb NZ stock number survey 2011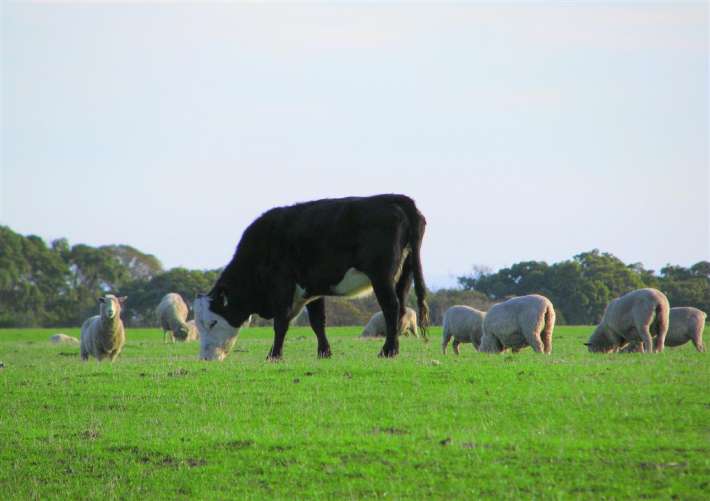 It will take another good season to stop the falling sheep numbers and early indications on lamb price, suggest sheep farming profits will take a dip on last year. Beef and Lamb NZ in the annual stock survey, report that breeding ewe numbers fell by a further 2.5% on the previous June, and this means we have lost 6 million productive annimals over the last 10 years.
What is disappointing is, that although ewe condition and feed supplies at tupping were good, scanning results were back 5-10 %, with the impact of facial eczema blamed in the north island but no reason given in the south. Maybe this is a worthwhile area to target some research moneys?? Beef and Lamb NZ predict a better lambing percentage which assumes a better survival rate, so this sector will be hopeful cold spring storms predicted do not eventuate. The processing industry will welcome the 1.4 million extra lambs although the future mutton kill could be back after last years heavy cull.
While hogget numbers are static it is hoped good feed conditions have allowed more mating of these animals, so bonus lambs can boost the export tallies. With a growing number of better than average operators this extra production from hoggets is now viewed as normal, and an ideal way of improving income from a low earning stock unit.
Beef cattle numbers are recorded as static and some influence of dairy grazers will have affected this result. The drought in the East Coast of the NI a powerhouse of breeding cows had some influence on numbers, but heavier culling with the favourable prices should see quality animals being produced from here in the future.
    Export earnings for NZ sheep and beef products totalled $5.8 billion last year – an increase of 9 per cent, according to Beef + Lamb New Zealand's (B+LNZ) Economic Service annual Stock Number Survey.  The survey shows sheep numbers down 2.1 per cent to 31.9 million while the beef herd stayed almost static at 3.9 million (-0.2%) in the year to 30 June 2011, B+LNZ Economic Service Executive Director, Rob Davison said.
 "The decrease in sheep numbers flows on from the tough spring of 2010 and that resulted in a low supply of lambs this year. This in turn has cut back the supply of lambs that can be held over as future breeding flock replacements." "These high prices allowed a higher than usual cull of poorer producing sheep with the objective to improve the flock quality for future breeding seasons and this also contributed to the sheep flock decrease.
   "The decline in the ewe flock has ensured mutton exports receipts were the standout story - up 35 per cent to $580 million with the volume shipped up 15 per cent.  Davison said beef export receipts at $2.5 billion were up 14 per cent despite the volume shipped decreasing 3 per cent.   Strong prices and favourable conditions particularly from autumn have boosted confidence on sheep and beef farms. Improved prices this year have provided cash to address legacy issues from successive years of droughts and increased debt levels. Reducing debt and catching up on deferred maintenance and fertiliser inputs will certainly be ongoing priorities for the coming year. "

    Davison says early expectations are for this spring's total lamb crop to be up 1.4 million on last year's poor result to 26.2 million lambs. "But even then, this will be second smallest lamb crop in 50 years. Only last year's was lower. More lambs are expected born per 100 ewes than last year and will more than offset the 2.5 per cent decrease in breeding numbers this year.  "With sheep numbers expected to have bottomed out, a higher retention of lambs for flock replacements is needed for next year to start a small recovery in sheep numbers."