Back to the land:putting faith in farms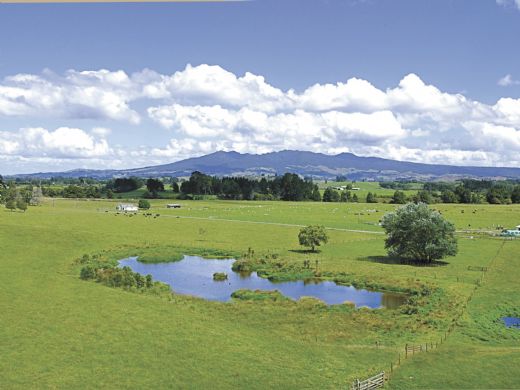 Is agriculture in for a boom time, and if we compare NZ's share market with agriculture over the similar period that this US article did, will we find similar results?
Prices and sales have dipped in the last two years, but based on these overseas results is there an opportunity for rural realestate to come again? With the share market taking a real hammering in the last while it would be sensible for investors to diversifying the portfolio and have a percentage of agriculture in the mix.
NZ has lots of farmland where "You've got to buy in a place where it rains, and you have to have a farmer who knows what he's doing," principles that are quoted in this article are met. Harvard University investment fund quoted below has followed those principles in it's purchases of farmland in NZ as it diversifys its portfolio world wide.
Do you see this pattern of investment occurring in NZ, and if you are an urban investor will you consider balancing your portfolio with an agricultural segment.
Perry Vieth baled hay on a neighbour's farm in Wisconsin for two summers during high school in 1972 and 1973. The gruelling labour left him in no doubt about getting a degree so he'd never again have to work so hard for a pay cheque. Thirty-eight years later, and after a career as a securities lawyer and fixed-income trader, Vieth is back on the farm. Except, he now owns it. As co-founder of Ceres Partners, an Indiana-based investment firm, Vieth oversees 61 farms valued at US$63.3 million ($76 million) in Illinois, Indiana, Michigan and Tennessee. He's so enthusiastic about the investments that he quit a job in 2008 overseeing US$7 billion in fixed-income assets to focus full time on farming reports The NZ Herald.

 "It will always be difficult for Wall Street firms to understand. It's not like buying stocks on a computer." It's much better: returns from farmland have trounced those of shares. Ceres Partners produced an average annual gain of 16.4 per cent after fees from January 2008, just after the firm started, through to June of this year, Vieth says. The bulk of the returns are in rent payments from tenant farmers who grow and sell the crops, and from rising land values. Over the same period, the Standard & Poor's GSCI Agriculture Index of eight raw materials gained 5.3 per cent annually and the S&P500 share index dropped almost 1 per cent.

Investors are pouring into farmland in the US and parts of Europe, Latin America and Africa as global food prices soar. A fund controlled by George Soros, the billionaire hedge-fund manager, owns 23.4 per cent of South American farmland venture Adecoagro, which says it has more than 270,000ha of farmland.

"I have frequently told people that one of the best investments in the world will be farmland," says Jim Rogers, 68, chairman of Singapore-based Rogers Holdings, who predicted the start of the global commodities rally in 1996. "You've got to buy in a place where it rains, and you have to have a farmer who knows what he's doing.

The growth in demand for food, spurred by the rising middle classes in China, India and other emerging markets, shows no signs of abating. Food prices in June, as measured by a United Nations index of 55 food commodities, were just slightly below their peak in February. So many investors have rushed to capitalise on food prices in the past three years that they may be creating a farmland bubble.

In farmland, investors find respite from the cyclical price swings of the commodities market. Since 1970 there have been at least four price jumps of at least 100 per cent that were followed by steep declines in the S&P agriculture commodities index. By contrast, the average value of a hectare of farmland tracked by the US Department of Agriculture has been on a mostly steady climb from US$1813 in 1980 to US$5781 this year.

The farm-investing boom is making lots of people happy, but could it all end in tears? The Federal Deposit Insurance Corp, which regulates banks that lend to farmers, has examined whether investors may be pumping up prices and creating the conditions for a crash like the one that devastated the market in the 1980s, resulting in the failure of 300 farm banks.